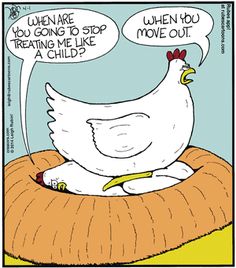 Knife sharpening (so bring your knives!), farmers, harp playing, cookies and mushrooms, pickles, wine, pets and pet stuff, crochet and art, jewelry and bangles – and all done by one person and all at the same time!
Don't believe us?
Come see for yourselves!
We've always felt that our market's location — in Pretzel Park which includes a playground and dog run — has contributed to making the market kid-friendly, pet-friendly, and family-friendly.
We're also convenient to public transportation: SEPTA Routes: 35, 61, Manayunk-Norristown Regional Rail (Manayunk Line) Map here
Farmers Market Vendors Page (for details)
Join the Email List
See detailed vendor information under 2019 Farmers Market/Vendor List at http://www.friendsofpretzelpark.org
FARMERS and FOOD
Walnut Run Farm
Cash, Credit Cards
Last week to purchase asparagus! Come early to get some.
Sale: fresh ground beef for $6.50/pack. (regular price is $6.95/lb.) and fresh chipped steak – perfect for making your own Philly cheese steak – for $9/lb. (regular price is $9.79/lb.)
Melvin will be bringing pork, including but not limited to spare ribs, bacon, chipped ham, and a number of different sausages which are all nitrate free cured meats — No MSG seasonings — and 100% grass-fed beef, such as a variety of steaks, ground beef, burger patties ready for grilling, and beef sticks and bologna. He also will be bringing eggs, chicken (whole chicken, bone-in and boneless breasts, and drumsticks), and produce (salad greens, lettuce, cucumbers, zucchini, string beans, sugar peas, kale, spinach, asparagus, tomatoes from their neighbor's greenhouse, and onions). In addition, Melvin will have Alpine Heritage Creamery's cheese made from raw grass-fed milk, aged a minimum of 60 days (Sharp, Smoked, and Medium Cheddar; Herbal Jack, and Swiss and Yogurt Cheese), kombucha, and baked goods (Einhorn bread, sweet bread, muffins, cookies, shoo-fly pies, whoopie pies and donut holes). Also, honey and maple syrup.
Everwild Farm
Cash, Credit Cards, Apple Pay, PayPal
Tim will be bringing mesclun salad mix, cherry tomatoes, jalapeño peppers, zucchini, beets, lettuce heads, micro-greens, baby carrots, kale, swiss chard, broccolini, kohlrabi, fennel, garlic scapes, flowers and herbs. Also, basil plants.
Fernbrook Farms CSA
Cash, Credit Cards
Jeff will be bringing cabbage, carrots, Chinese cabbage, mixed beets, mixed kale, head lettuce, scallions, squash, SNOW PEAS and more!
Mushroom and Company
Cash, Credit Cards
Sandrine will be bringing fresh and dried mushrooms, mushroom coffee and tea (also iced), mushroom powder, meatless products, roasted products, purees, fresh mushroom salads and mushroom supplements. She also will bring mushroom t-shirts and trinkets. Our Chef Bernard will be there once a month to every other week, depending on schedules, to offer samples.
Charmaine's Cookie Jar
Cash, Credit Cards ($5 & over)
Charmaine will be bringing cookies (Pistachio Cherry, Orangesicle, Chocolate Chip, Ginger, White/Dark chocolate chip w/cranberries, Oatmeal Raisin), and Raspberry w/almonds bars.
Fifth of a Farm Creations
Cash, Credit Cards
Jennifer and Steve make their jams, jellies, marmalades, and chutneys in small batches using all natural ingredients. Each product is named for a Philadelphia neighborhood. Some of the flavors include: Manayunk Saskatoon Berry Jam; Strawberry Mansion Jam; Rittenhousetown Red Pepper Jelly; Germantown Grapefruit Marmalade; and Point Breeze Tomato Chutney. Looking for a unique gift idea? Fifth of a Farm Creations' Gift Boxes make the perfect gift: Each clear square gift box includes either 2, 3, or 4 sampler size (2oz) jars of jam.
PhilaDILLphia
Cash, Credit Cards
Cara will be bringing Dill Cucumbers (Garlic-y, Dill-y, and CRUNCHY),
Homestead Horseradish (a bit of a zing but not too spicy!), Joel EmBean (THE perfect Bloody Mary addition), Middle Eastern Carrots (a mild carrot with fresh ginger), Buffalo Cauliflower (SPICY, SPICY, SPICY, yet refreshing), Breakfast with The Beetles (earthy coffee and salted caramel), Kimchi (spicy Korean fermented cabbage, the longer it sits the spicier it gets), and Sauerkraut (classic kraut, perfect for cookouts).
Slow Rise Baking Company
Cash only
Slow Rise breads and baked goods will be available at the Friends of Pretzel Park table. The following will be available: baguette, sprouted wheat, 7-grain, raisin whole wheat, sunflower flax, sourdough, Miche, multigrain, maple oat, and spelt. Also, 4-seed cookies, peanut butter cookies, honey crisp and granola.
Stone & Key Cellars
Cash, Credit Cards
They will be bringing a selection of grape wines from some of the finest regions of California & Washington. Fun sweet fruity wines from their "Keys" series featuring Peach, Blueberry, Sangria and other favors, as well as Hard Ciders using apples sourced from Solebury Orchards in Bucks County, PA.
**Amira's Delites will be on vacation for two weeks and return on June 29th.**
**Cherry's Baking Company will return on July 6th.**
****

CRAFTERS and Others
Butterfly Farm Pet Treats
Cash, Credit Cards
Gail Weber's partner, Pat, will be bringing baked natural treats for dogs. All treats are made from human-grade ingredients, without chemicals or preservatives, and sold in at least 7 flavors and 3 sizes. They are sold in open containers by weight so customers can pick and choose what they want (like a salad bar). Special packs are gluten free. By July there will be catnip toys with non-chemically grown catnip and six foot leather leashes made from Amish harness leather.
Crochet Gyrl
Cash, Credit Cards
Jaclyn Campbell will be bringing handmade crochet items — lots of different character hats for all ages (Minions, unicorns, frog, horse, storm trooper, hello kitty, snowman, Mickey, Minnie, and bubble bees just to name a few), and sweaters for your dog. Special orders available.
Embroidery by Peyton
Cash, Credit Cards, Venmo, PayPal
Peyton will be bringing handmade and custom embroideries, macrame and woven wall hangings, and even embroidered jewelry.
Howe Sharp
Cash, Credit Cards
Jesse Howe of Howe Sharp, a mobile knife and tool sharpening business, will be at the market on Saturday. Some of the items he sharpens are: kitchen knives, pocket knives, scissors, shears, and garden tools, including shovels, axes, and lawn mower blades.
Jacqueline Schneider Art
Cash, Credit Cards, Checks and Venmo
Jacqueline Schneider is a local artist from East Falls who creates original artwork. She will be bringing original paintings and canvas prints as well as unique handmade crafts which include beaded and resin jewelry, hand-knit scarves, and small-batch, all-natural soy wax candles.
Kelly's Cats Rescue
Brookhaven (Delaware County), PA
https://www.facebook.com/kellyscatsrescue/
Kelly's Cats Rescue has a wonderful variety of cats looking for forever homes! In fact, they will be bringing adoptable cats..
All adoptable cats have been examined by a vet, spayed/neutered, vaccinated, treated with dewormer and flea preventative and tested negative for FIV/FeLV. Senior cats are also available for adoption.
Adoption fee:
$75 for 1 kitty
$100 for 2 kitties
$80 for bonded pairs
Meet-N-Greets can be scheduled, and there is the program: Foster-to-Adopt. To setup either of those options, please feel free to email us at kellyscatmafia2014@gmail.com.
Not ready to adopt, foster to adoption is a great way to learn more about cats and support a rescue as a volunteer. Starter kit provided, vet care and Kelly's insight and knowledge.
Pawsitive Reinforcement Pet Care & Training
Cash, Check, Venmo
Heather of Pawsitive Reinforcement will provide information about their training philosophy – they focus on the positives, creating a fun environment in which animals of all species want to train without fear of punishment, dominance, or force. They also apply those same tactics to pet-sitting, ensuring your pet is treated like family when you're away! In addition, all pet owners can have prints taken from their pet's paw to take home to display.
Philadelphia Barking Authority
Cash, Credit Cards
Chuck will be providing information about their cat/small animal visits, pet sitting, and dog walking services in the neighborhood. Gift certificates available.
ShayBeads
Cash, Credit Cards
Shana (Shay) will be bringing handcrafted signature expandable beaded bangles, dainty earrings, chain link bracelets/anklets, and hand stamped necklaces. Also, organic facial skincare products.
UpPsychled Crafts
Cash, Credit Cards
Jessica will be bringing jewelry, candle holders and wine gift bags, all hand crafted from upcycled materials.
ENTERTAINMENT

11:30am-1:30pm Sadie Jones Alden
Sadie Jones Alden is a harpist and pianist based out of South Jersey/Philadelphia, and has been a practicing musician for 17 years now. A student of Berklee College of Music, she has performed for numerous different events, including weddings, receptions, banquets, expositions, corporate, funerals, etc.
See detailed vendor information under 2019 Farmers Market/Vendor List at http://www.friendsofpretzelpark.org