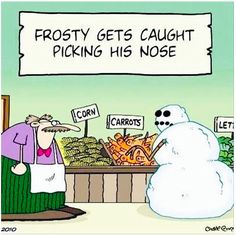 Meats, veggies, mushrooms, bread, cookies, food truck, embroidery, beautiful wood stuff, amazing art, doggie and kitty treats, beaded bangles, music and a free Rolls Royce to all comers! Well, ok, no free Rolls Royce but lots of other good stuff!
We've always felt that our market's location — in Pretzel Park which includes a playground and dog run — has contributed to making the market kid-friendly, pet-friendly, and family-friendly.
We're also convenient to public transportation: SEPTA Routes: 35, 61, Manayunk-Norristown Regional Rail (Manayunk Line) Map here
Farmers Market Vendors Page (for details)
Join the Email List
FARMERS and FOOD
Walnut Run Farm
Cash, Credit Cards
Melvin will be bringing pork, including but not limited to spare ribs, bacon, chipped ham, and a number of different sausages which are all nitrate free cured meats — No MSG seasonings — and 100% grass-fed beef, such as a variety of steaks, ground beef, burger patties ready for grilling, and beef sticks and bologna. He also will be bringing eggs, chicken (whole chicken, bone-in and boneless breasts, and drumsticks), and produce (salad greens, lettuce, cucumbers, zucchini, string beans, sugar peas, kale, spinach, asparagus, tomatoes from their neighbor's greenhouse, and onions). In addition, Melvin will have Alpine Heritage Creamery's cheese made from raw grass-fed milk, aged a minimum of 60 days (Sharp, Smoked, and Medium Cheddar; Herbal Jack, and Swiss and Yogurt Cheese), kombucha, and baked goods (Einhorn bread, sweet bread, muffins, cookies, shoo-fly pies, whoopie pies, blueberry pies, and donut holes). Also, honey and maple syrup.
Everwild Farm
Cash, Credit Cards, Apple Pay, PayPal
Tim will be bringing mesclun salad mix, cherry tomatoes, heirloom tomatoes, shishito peppers, jalapeño peppers, eggplant, zucchini, radishes, beets, lettuce heads, baby carrots, kale, swiss chard, broccolini, kohlrabi, fennel, garlic scapes, flowers and herbs. Also, basil plants.
Mushroom and Company
Cash, Credit Cards
Sandrine will be bringing fresh and dried mushrooms, mushroom coffee and tea (also iced), mushroom powder, meatless products, roasted products, purees, fresh mushroom salads and mushroom supplements. She also will bring mushroom t-shirts and trinkets. Our Chef Bernard will be there once a month to every other week, depending on schedules, to offer samples.
Slow Rise Baking Company
Cash only
Slow Rise breads and baked goods will be available at the Friends of Pretzel Park table. The following will be available: baguette, sprouted wheat, 7-grain, raisin whole wheat, sunflower flax, sourdough, Miche, multigrain, maple oat, and spelt. Also, 4-seed cookies, peanut butter cookies, honey crisp and granola.
Amira's Delites
Cash, Credit Cards
Amira will be bringing all natural vegan and traditional cookies (chocolate chip, chocolate chip w/walnuts, lemon thyme, citrus sugar, sugar, cinnamon sugar and oatmeal raisin) and cupcakes (chocolate, vanilla, and black and white).
**Cherry's Baking Company will return on July 6th.**
The Flying Deutschman (Food Truck)
Cash, Credit Cards
It is no ordinary food truck. Stirling Sowerby takes pride in producing everything from scratch – he does not serve packaged and reheated food. In fact, most of the recipes that he uses were handed down from his grandmother many years ago….schnitzel, currywurst, bockwurst, bratwurst, sides & salad.
****
CRAFTERS and Others
Embroidery by Peyton
Cash, Credit Cards, Venmo, PayPal
Peyton will be bringing handmade and custom embroideries, macrame and woven wall hangings, and even embroidered jewelry.
Greenhill Farms Rustic Workshop
Cash only
Founded in 2017, Steve Pomarico specializes in quality rustic home decor and food friendly items that emphasize the natural beauty of the wood by keeping the natural edge and bark, when possible, and accenting the wood's grain. All wood is locally sourced. Items include small tables, cutting boards and serving trays, spoons, spoon rests and many kinds of small to mid-size bowls. Many pieces include turquoise or malachite inlay as an enhancement.
Jacqueline Schneider Art
Cash, Credit Cards, Checks and Venmo
Jacqueline Schneider is a local artist from East Falls who creates original artwork. She will be bringing original paintings and canvas prints as well as unique handmade crafts which include beaded and resin jewelry, hand-knit scarves, and small-batch, all-natural soy wax candles.
Piggyback Treats Company
Cash, Credit Cards
Jennifer will be bringing premium treats for dogs and cats, made using only human-grade ingredients, without the use of preservatives, flavorings, sugars or fillers. Each treat features foods that were rescued from going to waste! She will also have pet care items, rescued fabric toys, piggyback boxes and grab bags!
ShayBeads
Cash, Credit Cards
Shana (Shay) will be bringing handcrafted signature expandable beaded bangles, dainty earrings, chain link bracelets/anklets, and hand stamped necklaces. Also, organic facial skincare products.
****
MUSIC
FroLock is a Philadelphia based edm dj that loves to make people move. He'll be playing a lot of dub, dubstep, and dance music with all kinds of sounds and in your face bass. Check him out on SoundCloud if you want to the preview.
https://soundcloud.com/masterfrolock/brain-massage"