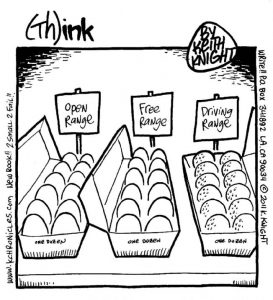 We've always felt that our market's location — in Pretzel Park which includes a playground and dog run — has contributed to making the market kid-friendly, pet-friendly, and family-friendly.
We're also convenient to public transportation: SEPTA Routes: 35, 61, Manayunk-Norristown Regional Rail (Manayunk Line) Map here
Farmers Market Vendors Page (for details)
Join the Email List
See detailed vendor information under 2019 Farmers Market/Vendor List at http://www.friendsofpretzelpark.org
FARMERS and FOOD
Walnut Run Farm
Cash, Credit Cards
Come early to make sure you can purchase strawberries! Limited quantity!
Sale: fresh sausage special….$6.75/lb. instead of $7.59/lb….in many varieties!
Melvin will be bringing pork, including but not limited to spare ribs, bacon, chipped ham, and a number of different sausages which are all nitrate free cured meats — No MSG seasonings — and 100% grass-fed beef, such as a variety of steaks, ground beef, burger patties ready for grilling, and beef sticks and bologna. He also will be bringing eggs, chicken (whole chicken, bone-in and boneless breasts, and drumsticks), produce (salad greens, lettuce, kale, spinach, rhubarb, asparagus, tomatoes from their neighbor's greenhouse, radishes, and onions) and strawberries. In addition, Melvin will have Alpine Heritage Creamery's cheese made from raw grass-fed milk, aged a minimum of 60 days (Sharp, Smoked, and Medium Cheddar; Herbal Jack, and Swiss and Yogurt Cheese), kombucha, and baked goods (Einhorn bread, sweet bread, muffins, cookies, whoopie pies and donut holes).
Everwild Farm
Cash, Credit Cards, Apple Pay, PayPal
Tim will be bringing mesclun salad mix, cherry tomatoes, beets, lettuce heads, micro-greens, baby carrots, kale, swiss chard, broccolini, kohlrabi, fennel, garlic scapes, flowers and herbs. Also, pepper and eggplant starters.
Fernbrook Farms CSA
Cash, Credit Cards
Jeff will be bringing Lettuce, Kale, Collards, Turnips, Napa (Chinese) Cabbage, Kohlrabi, Stir-Fry Mix, Plant starts for Gardens, Pea Shoots and Honey!
Mushroom and Company
Cash, Credit Cards
Sandrine will be bringing fresh and dried mushrooms, mushroom coffee and tea (also iced), mushroom powder, meatless products, roasted products, purees, and mushroom supplements. He also will bring mushroom t-shirts and trinkets.
Slow Rise Baking Company
Cash only
Slow Rise breads and baked goods will be available at the Friends of Pretzel Park table. The following will be available: baguette, sprouted wheat, 7-grain, raisin whole wheat, sunflower flax, sourdough, Miche, multigrain, and spelt. Also, 4-seed cookies, peanut butter cookies, honey crisp and granola.
**Amira's Delites will be on vacation for two weeks and return on June 29th.**
**Cherry's Baking Company will return on July 6th.**
The Flying Deutschman (Food Truck)
Cash, Credit Cards
It is no ordinary food truck. Stirling Sowerby takes pride in producing everything from scratch – he does not serve packaged and reheated food. In fact, most of the recipes that he uses were handed down from his grandmother many years ago….schnitzel, currywurst, bockwurst, bratwurst, sides & salad.
****
CRAFTERS and Others
Embroidery by Peyton
Cash, Credit Cards, Venmo, PayPal
Peyton will be bringing handmade and custom embroideries, macrame and woven wall hangings, and even embroidered jewelry.
Heart Strong Chiropractic
Cash, Credit Cards
Dr. Chelsea McLane is a chiropractor in Manayunk who will be providing posture screens, health tips and demonstrations of soft tissue techniques used in the office.
Philadelphia Barking Authority
Cash, Credit Cards
Chuck will be providing information about their cat/small animal visits, pet sitting, and dog walking services in the neighborhood. Gift certificates available.
Piggyback Treats Company
Cash, Credit Cards
Jennifer will be bringing top quality, human-grade treats without the use of preservatives, imitation flavors, sugars or unnecessary additives. She also will have pet care items, rescued fabric toys, and sticker and button fan gear.
Tilted Haggis Soap
Cash, Credit Cards
Donna will be bringing all natural, all vegetable, very good handmade soap (e.g., honeysuckle, cilantro lime, and rosemary lavender) as well as lotions, massage oils, bug repellent, scrubs, bath bombs and room sprays.
Type O(-) Jewelry (new)
Cash, Credit Cards, Checks
Grace Caputo will be bringing handmade sterling silver, freshwater pearl, and semiprecious stone jewelry that pleases the eye, complements the wearer, and is often fun to touch. (It's pronounced "Type Oh Negative," an it's the stuff that works for everybody.)