THE PRETZEL PARK FARMERS MARKET
SATURDAY, NOVEMBER 13th
10:00am – 2:00pm
EDITOR'S NOTE: After weeks of militant protests against our weekly cartoons by witches, cows, chickens, dogs and some organization called "Bring Back The Bland Humor of 'Leave It To Beaver'" Friends of Pretzel Park exiled our cartoon editor to FDR Park in South Philly and now outsources our cartoon selection to the prestigious family friendly business "Evil Jill Cartoons Inc.". We think you'll notice the striking difference. Thank you.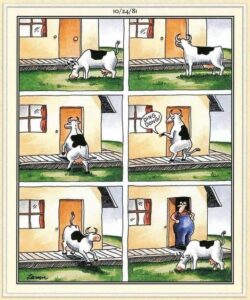 IF you are NOT vaccinated, you are required to wear a face covering at the market. If you are vaccinated, it is recommended that you wear a mask, but not required. STAY HOME if you feel sick or have been … Read the rest