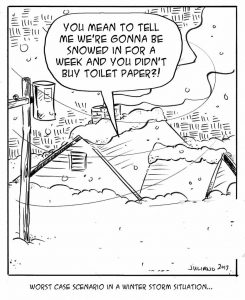 So as I write this the weather is definitely autumnal. 'Course climate change may bring temperatures in the 80s this weekend. But at some point I think it's gotta snow, and climate change may make it a Godzilla of a snow storm. And that's why I've been ordered by The Nemesis Of My Life (Nemesis for shortness) to stock up on the good stuff at the Farmers Market this weekend. Which makes me feel more secure. But not because we'll be prepared for a huge snow storm. That's all cool, but most importantly it means there won't be space in the freezer for Nemesis to hide my body when one of my idiotic shenanigans becomes her "last straw". Until then, see you at the Market.
We've always felt that our market's location — in Pretzel Park which includes a playground and dog run — has contributed to making the market kid-friendly, pet-friendly, and family-friendly.
We're also convenient to public transportation: SEPTA Routes: 35, 61, Manayunk-Norristown Regional Rail (Manayunk Line) Map here
Farmers Market Vendors Page (for details)
Join the Email List
FARMERS and FOOD
Walnut Run Farm
Cash, Credit Cards
Fall special: sausage grillers
Melvin will be bringing pork, including but not limited to spare ribs, bacon, chipped ham, and a number of different sausages which are all nitrate free cured meats — No MSG seasonings —; 100% grass-fed beef, such as a variety of steaks, ground beef, burger patties ready for grilling, and beef sticks and bologna; and veal. He also will be bringing eggs, chicken (whole chicken, bone-in and boneless breasts, and drumsticks), produce (butternut squash, carrots, beets, broccoli, cauliflower, peppers, and potatoes), and fruit (apples and bananas). In addition, Melvin will have Alpine Heritage Creamery's cheese made from raw grass-fed milk, aged a minimum of 60 days (Sharp, Smoked, and Medium Cheddar; Herbal Jack, and Swiss and Yogurt Cheese), kombucha, baked goods (Einhorn bread, sweet bread, muffins, cookies, shoo-fly pies, whoopie pies, pumpkin custard pies, and donut holes), honey and maple syrup. Also, fall decor.
Everwild Farm
Cash, Credit Cards, Apple Pay
This week Everwild will be bringing mesclun salad mix, baby arugula, spinach, micro-pea shoots, eggplant, sweet baby turnips, rainbow Swiss chard, heirloom kale, collard greens, fennel, garlic, and making their first appearance to the market this season, delicata squash and celeriac root.
Mushroom and Company
Cash, Credit Cards
Sandrine will be bringing fresh and dried mushrooms, mushroom coffee and tea (also iced), mushroom powder, meatless products, roasted products, purees, fresh mushroom salads and mushroom supplements. She also will bring mushroom t-shirts and trinkets.
Slow Rise Baking Company
Cash only
Slow Rise breads and baked goods will be available at the Friends of Pretzel Park table. The following will be available: baguette, sprouted wheat, spelt, sunflower flax, sourdough, Miche, multigrain, cinnamon raisin, and garlic. Also, 4-seed cookies, honey crisp, and granola.
Stone & Key Cellars
Cash, Credit Cards
Stone & Key Cellars is an urban winery located in Montgomeryville, PA. They will be bringing a selection of wines made from grapes sourced around the world. They will also bring hard ciders made from local apples sourced from Solebury Orchards in Bucks County, PA.
They will also be featuring their New Wines from the Keys Series, Cranberry Red Wine and Pomegranate Wildberry Wine. You can also purchase our newest Cider to be canned Pineapple X-press.
Viva Leaf Tea (new vendor!)
Cash, Credit Cards
Christa Barfield blends farm fresh herbs with black, white, and green teas supplied by a wild tea reserve in Sri Lanka. The herbs are also used to infuse honey and hand-craft tea syrups into delectable herbal sweeteners.
****
CRAFTERS and Others
Crochet Gyrl
Cash, Credit Cards
Jaclyn Campbell will be bringing handmade crochet items — lots of different character hats for all ages (Minions, unicorns, frog, horse, storm trooper, hello kitty, snowman, Mickey, Minnie, and bumble bees just to name a few), yoga mat bags and sweaters, doggie bag holders and toys for your dog. Special orders available. GET YOUR CHRISTMAS ORDERS IN EARLY
Embroidery by Peyton
Cash, Credit Cards, Venmo, PayPal
Peyton will be bringing handmade and custom embroideries, macrame and woven wall hangings, and even embroidered jewelry.
Greenhill Farms Rustic Workshop
Cash only
Founded in 2017, Steve Pomarico specializes in quality rustic home decor and food friendly items that emphasize the natural beauty of the wood by keeping the natural edge and bark, when possible, and accenting the wood's grain. All wood is locally sourced. Items include small tables, cutting boards and serving trays, spoons, spoon rests and many kinds of small to mid-size bowls. Many pieces include turquoise or malachite inlay as an enhancement.
PALE40 Wax
Cash only
Pale40 Wax will be bringing hand crafted, small batch (4oz), Soy candles with a series of unique scents (all fragrances comply with the International Fragrance Association). Each soy candle is in a glass BALL jar to promote the concept and idea of sustainability through finding new uses for the candles long after their final burn. Each batch is tested and is Phthalate free. Fragrances of the Fall Harvest Line: Pumpkin Trick, Pumpkin Treat, Ghostly Pines, Harvest Brew, Hocus Pocus, Apple Orchard, and Pumpkin Moon.