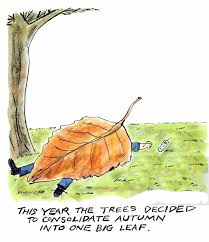 So, 5:30 in the morning, the first coffee, bouncing between Tedeschi Trucks and Hank Mobley over the speakers, preparing to post this week's vendor list from our hard working market manager. And I'm thinking 'bout how much our Farmers Market changed my thinking about food shopping. I always focused on price per pound, rarely the quality of what we got. But the poultry, meats, veggies,  sweets and other goods at our Market are far superior to what we used to buy. We never had much money but food is a pleasure we try to indulge. And we think the stuff we get from the Market is among the best value for the money we ever got. Coming from my spouse, that's high praise. She's very picky about food. But spouses not so much apparently. Snuggling up to her the other night she romantically says, "My, your head is a big target to punch." True story. And I get it. We been together a long time. Can't blame her. But nobody ever threatened to punch me in the head at the Farmers Market. See you Saturday.
We've always felt that our market's location — in Pretzel Park which includes a playground and dog run — has contributed to making the market kid-friendly, pet-friendly, and family-friendly.
We're also convenient to public transportation: SEPTA Routes: 35, 61, Manayunk-Norristown Regional Rail (Manayunk Line) Map here
Farmers Market Vendors Page (for details)
Join the Email List
FARMERS and FOOD
Walnut Run Farm
Cash, Credit Cards
Melvin will be bringing pork, including but not limited to spare ribs, bacon, chipped ham, and a number of different sausages which are all nitrate free cured meats — No MSG seasonings — and 100% grass-fed beef, such as a variety of steaks, ground beef, burger patties ready for grilling, and beef sticks and bologna. He also will be bringing eggs, chicken (whole chicken, bone-in and boneless breasts, and drumsticks), produce (cucumbers, zucchini, string beans, tomatoes from their neighbor's greenhouse, and onions), and fruit (watermelons, cantaloups, and apples). In addition, Melvin will have Alpine Heritage Creamery's cheese made from raw grass-fed milk, aged a minimum of 60 days (Sharp, Smoked, and Medium Cheddar; Herbal Jack, and Swiss and Yogurt Cheese), kombucha, and baked goods (Einhorn bread, sweet bread, muffins, cookies, shoo-fly pies, whoopie pies, pumpkin custard pies, and donut holes). Also, honey and maple syrup.
Everwild Farm
Cash, Credit Cards, Apple Pay
This week Everwild will be bringing mesclun salad mix, baby arugula, micro-pea shoots, eggplant, radish, sweet baby turnips, rainbow Swiss chard, heirloom kale, collard greens, fennel, garlic, butternut squash and baby broccoli.
Mushroom and Company
Cash, Credit Cards
Sandrine will be bringing fresh and dried mushrooms, mushroom coffee and tea (also iced), mushroom powder, meatless products, roasted products, purees, fresh mushroom salads and mushroom supplements. She also will bring mushroom t-shirts and trinkets.
Slow Rise Baking Company
Cash only
Slow Rise breads and baked goods will be available at the Friends of Pretzel Park table. The following will be available: baguette, sprouted wheat, 7-grain, sunflower flax, sourdough, Miche, multigrain, cinnamon raisin, and garlic. Also, 4-seed cookies, peanut butter cookies, honey crisp and granola.
Charmaine's Cookie Jar
Charmaine and her husband are on vacation this week. They promised to return on October 26th.
Stone & Key Cellars
Cash, Credit Cards
Stone & Key Cellars is an urban winery located in Montgomeryville, PA. They will be bringing a selection of wines made from grapes sourced around the world. They will also bring hard ciders made from local apples sourced from Solebury Orchards in Bucks County, PA.
They will also be featuring the Keys Series, a fruit wine series featuring: Blueberry Red, Peach Apricot White, Green Apple White, Seville Orange Sangria, and Strawberry Blush. You can also purchase our newest Cider to be canned Pineapple X-press.
Viva Leaf Tea (new vendor!)
Cash, Credit Cards
Christa Barfield blends her own home-grown herbs with tea supplied by a wild tea reserve in Sri Lanka. She also infuses her own herbs with honey from an apiary in Lancaster and also with simple syrups.
****
CRAFTERS and Others
Jon Murdough
Cash, Credit Cards, Venmo PayPal, Square Cash App
Jon uses both digital and traditional skills to make his art and creates the art under the moniker "Clause Monet," who is actually a French Crab Plushie that is part of the Instagram Plushie Community–@ClauseMonet. Be sure to come take a selfie with Clause and check out his latest series of art for the fall season: "Punkins,""Space Punkins," and "Pika Punkins."
PALE40 Wax
Cash only
Pale40 Wax will be bringing hand crafted, small batch (4oz), Soy candles with a series of unique scents (all fragrances comply with the International Fragrance Association). Each soy candle is in a glass BALL jar to promote the concept and idea of sustainability through finding new uses for the candles long after their final burn. Each batch is tested and is Phthalate free. Fragrances of the Fall Harvest Line: Pumpkin Trick, Pumpkin Treat, Ghostly Pines, Harvest Brew, Hocus Pocus, Apple Orchard, andPumpkin Moon.
*****
ENTERTAINMENT
11:30am-1:30pm Sadie Jones Alden
Sadie Jones Alden is a harpist and pianist based out of South Jersey/Philadelphia, and has been a practicing musician for 17 years now. A student of Berklee College of Music, she has performed for numerous different events, including weddings, receptions, banquets, expositions, corporate, funerals, etc.