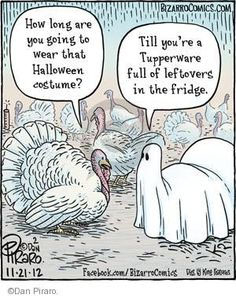 We've always felt that our market's location — in Pretzel Park which includes a playground and dog run — has contributed to making the market kid-friendly, pet-friendly, and family-friendly.
We're also convenient to public transportation: SEPTA Routes: 35, 61, Manayunk-Norristown Regional Rail (Manayunk Line) Map here
Farmers Market Vendors Page (for details)
Join the Email List
FARMERS and FOOD
Everwild Farm
Cash, Credit Cards, Apple Pay
This week Everwild will be bringing mesclun salad mix, micro-pea shoots, eggplant, French breakfast radish, rainbow Swiss chard, heirloom kale, collard greens, fennel, garlic and broccolini.
Mushroom and Company
Cash, Credit Cards
Sandrine will be bringing fresh and dried mushrooms, mushroom coffee and tea (also iced), mushroom powder, meatless products, roasted products, purees, fresh mushroom salads and mushroom supplements. She also will bring mushroom t-shirts and trinkets. Our Chef Bernard will be there once a month to every other week, depending on schedules, to offer samples.
Slow Rise Baking Company
Cash only
Slow Rise breads and baked goods will be available at the Friends of Pretzel Park table. The following will be available: baguette, sprouted wheat, 7-grain, raisin cinnamon, sunflower flax, sourdough, Miche, multigrain, spelt, and garlic. Also, 4-seed cookies, peanut butter cookies, honey crisp and granola.
Stone & Key Cellars
Cash, Credit Cards
Stone & Key Cellars is an urban winery located in Montgomeryville, PA. They will be bringing a selection of wines made from grapes sourced around the world. They will also bring hard ciders made from local apples sourced from Solebury Orchards in Bucks County, PA.
They will also be featuring the Keys Series, a fruit wine series featuring: Blueberry Red,Green Apple White, and Seville Orange Sangria. We will also Bringing our Brand New Key Series Holiday special, the Pomegranate Wildberry, and Cranberry.
Walnut Run Farm will return next week. Melvin's sister-in-law (his wife's sister) is getting married this weekend.
****
CRAFTERS and Others
Crochet Gyrl
Cash, Credit Cards
Jaclyn Campbell will be bringing handmade crochet items — lots of different character hats for all ages (Minions, unicorns, frog, horse, storm trooper, hello kitty, snowman, Mickey, Minnie, and bumble bees just to name a few), yoga mat bags and sweaters, doggie bag holders and toys for your dog. Special orders available. GET YOUR CHRISTMAS ORDERS IN EARLY
Okwuma Originals
Cash, Credit Cards
Michel will be bringing Shea-based Hair & Body Butters and Oils; Muscle & Joint Cream and Oil, Exfoliating Body Scrubs, and Bath Soaking Salts all infused with pure, therapeutic-grade essential oils.
PALE40 Wax
Cash only
Pale40 Wax will be bringing hand crafted, small batch (4oz), Soy candles with a series of unique scents (all fragrances comply with the International Fragrance Association). Each soy candle is in a glass BALL jar to promote the concept and idea of sustainability through finding new uses for the candles long after their final burn. Each batch is tested and is Phthalate free. Fragrances of the Fall Harvest Line: Pumpkin Trick, Pumpkin Treat, Ghostly Pines, Harvest Brew, Hocus Pocus, Apple Orchard, andPumpkin Moon.
*****
ENTERTAINMENT
11:30am-1:30pm Apple Juice Jones
Apple Juice Jones is a Philadelphia area band fostering 2 singer/songwriter/guitarists that performs regularly throughout the Northeast as an acoustic duo or backed by a full five piece band. The band's original music aims to tell stories and to always leave room for what is inherently connected to the present moment. With elements of rock, jazz, folk and bluegrass, the band's sound could be described as something along the lines of "rainbow blues." With influence from he likes of, but not limited to, the Grateful Dead, The Beatles, Rolling Stones and Bob Dylan, Apple Juice Jones explores songs that are generally anchored in soulful composition, but leave room for improvisational exploration.