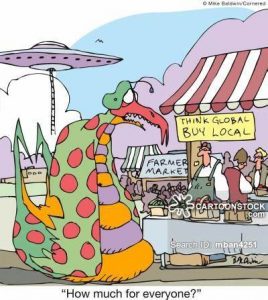 We've always felt that our market's location — in Pretzel Park which includes a playground and dog run — has contributed to making the market kid-friendly, pet-friendly, and family-friendly.
We're also convenient to public transportation: SEPTA Routes: 35, 61, Manayunk-Norristown Regional Rail (Manayunk Line) Map here
Farmers Market Vendors Page (for details)
Join the Email List
FARMERS and FOOD
Walnut Run Farm
Cash, Credit Cards
Melvin will be bringing pork, including but not limited to spare ribs, bacon, chipped ham, and a number of different sausages which are all nitrate free cured meats — No MSG seasonings — and 100% grass-fed beef, such as a variety of steaks, ground beef, burger patties ready for grilling, and beef sticks and bologna. He also will be bringing eggs, chicken (whole chicken, bone-in and boneless breasts, and drumsticks), and produce (salad greens, lettuce, kale, spinach, zucchini, rhubarb, asparagus, tomatoes from their neighbor's greenhouse, radishes, and onions), and strawberries. In addition, Melvin will have Alpine Heritage Creamery's cheese made from raw grass-fed milk, aged a minimum of 60 days (Sharp, Smoked, and Medium Cheddar; Herbal Jack, Swiss and yogurt cheese), kombucha, and baked goods (Einhorn bread, sweet bread, muffins, cookies, whoopie pies and donut holes).
Everwild Farm
Cash, Credit Cards, Apple Pay, PayPal
Tim will be bringing mesclun salad mix, lettuce heads, micro-greens, baby carrots, kale, swiss chard, broccolini, kohlrabi, fennel and herbs. Also, tomato, pepper and eggplant starters.
Fernbrook Farms CSA will be back next week!
Mushroom and Company
Cash, Credit Cards
Bill will be bringing fresh and dried mushrooms, mushroom coffee and tea (also iced), mushroom powder, meatless products, roasted products, purees, and mushroom supplements. He also will bring mushroom t-shirts and trinkets.
Slow Rise Baking Company
Cash only
Slow Rise breads and baked goods will be available at the Friends of Pretzel Park table. The following will be available: baguette, sprouted wheat, 7-grain, raisin, sunflower flax, sourdough, Miche, and spelt. Also, 4-seed cookies, peanut butter cookies and honey crisp.
Amira's Delites
Cash, Credit Cards
Amira will be bringing all natural vegan and traditional cookies (chocolate chip, chocolate chip w/walnuts, lemon thyme, citrus sugar, sugar, cinnamon sugar and oatmeal raisin) and cupcakes (chocolate, vanilla, and black and white).
Cherry's Baking Company
Cash, Credit Cards
Teresa will be bringing cheesecake cupcakes, cupcakes, and brownies.
****
CRAFTERS and Others
Embroidery by Peyton
Cash, Credit Cards, Venmo, PayPal
Peyton will be bringing handmade and custom embroideries, macrame and woven wall hangings, and even embroidered jewelry.
Heart Strong Chiropractic
Cash, Credit Cards
Dr. Chelsea McLane is a chiropractor in Manayunk who will be providing posture screens, health tips and demonstrations of soft tissue techniques used in the office.
Philadelphia Barking Authority
Cash, Credit Cards
Chuck will be providing information about their cat/small animal visits, pet sitting, and dog walking services in the neighborhood. Gift certificates available.
UpPsychled Crafts
Cash, Credit Cards
Jessica will be bringing jewelry, candle holders and wine gift bags, all hand crafted from upcycled materials.
****
ENTERTAINMENT:



10-11:
Special Appearance:
Hye Chun Behring
Chun is a local artist and musician. He will be playing a lively acoustic set with several jams and several passionate songs
11:30 – 2:
Wonderful Repeat Performance:
Joe Tayoun's Drum Circle
Joe Tayoun is returning and will be bringing various drums to be played by anyone interested.
*****
See detailed vendor information under 2019 Farmers Market/Vendor List at http://www.friendsofpretzelpark.org