LAST MINUTE UPDATE: NEW VENDOR
Santosha Customized Handmade Natural Hand Soap & Body Wash
Clayton, NJ
Cash, Venmo or Apple Pay accepted
Erica Paciello makes all natural, vegan, personal care products. This week she will be bringing organic hand soap, body wash, shampoo bars, bath bombs, bug sprays, etc.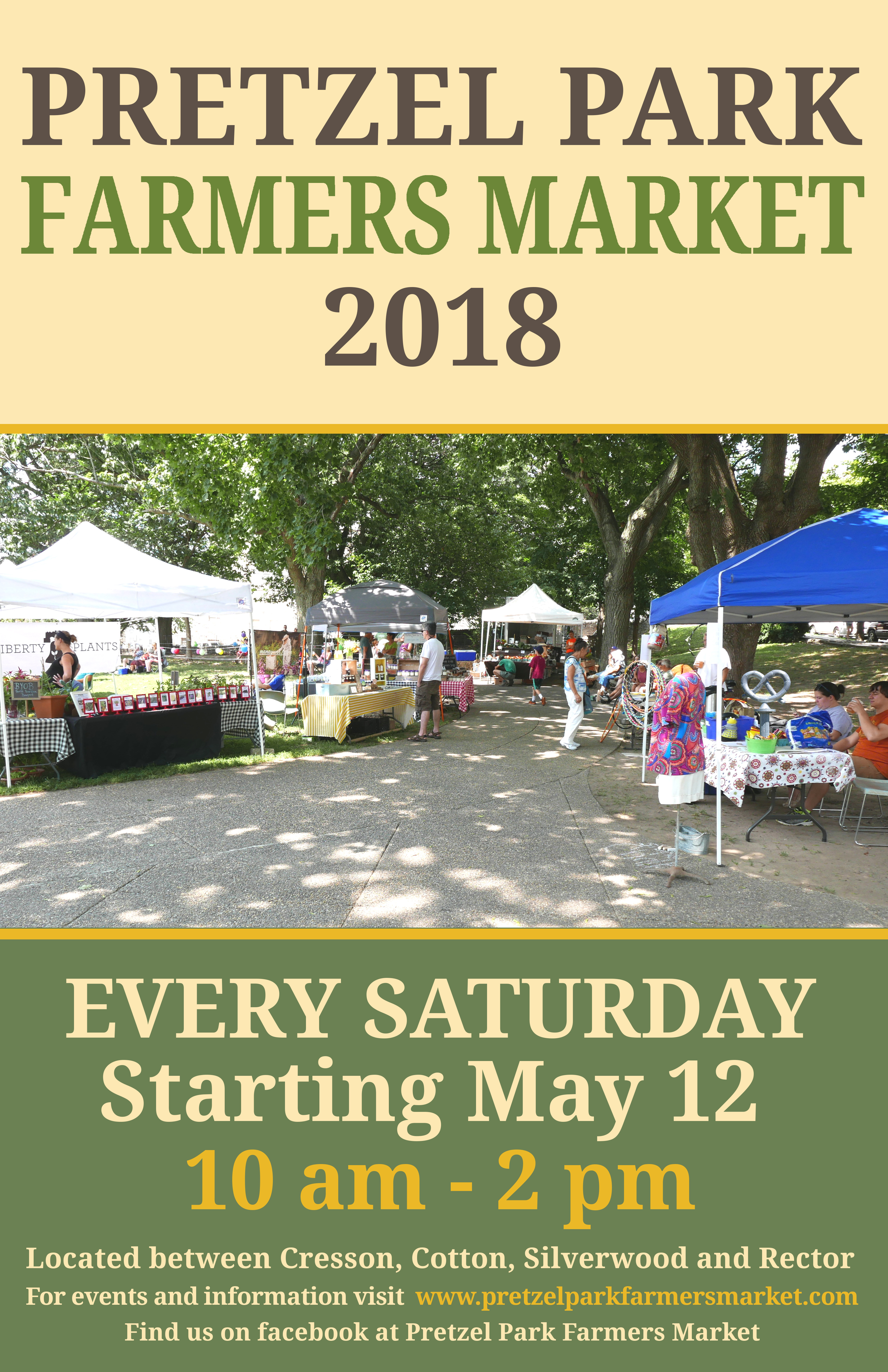 Drum Circle (11am-1pm)
Joe Tayoun will be back with his drums.
Feel free to bring your own or play one of his.
Get your PRODUCE here!
Blueberries!  And, more!
Walnut Run Farm
Honey Brook, PA
Credit cards accepted
Melvin Fisher will be bringing pork, including but not limited to spare ribs, bacon, chipped ham, and a number of different sausages which are all nitrate free cured meats — No MSG seasonings—and 100% grass-fed beef, such as a variety of steaks, ground beef, burger patties ready for grilling, and beef sticks and bologna. He also will be bringing eggs and chicken (whole chicken, bone-in and boneless breasts, and drumsticks) from the farm. In addition, he will be bringing Alpine Heritage Creamery's cheese (8 ounces) made from raw grass-fed milk (Sharp, Smoked, and Mild Cheddar, Pepper Jack, Colby, and Swiss). Cheese samples will be available.
In addition, Melvin will be bringing fresh produce and blueberries from a neighbor, Riehl Farm!
e3garden Farm
Media, PA
e3garden.com
Cash, PayPal or credit cards accepted
e3garden is a local sustainable indoor hydroponic farm that specializes in growing fresh "live" lettuces, greens, herbs, microgreens, and seedlings 365 days a year.  This week Eric will be bringing fresh Summer Crisp lettuce, Mild Mix Microgreens, Arugula Microgreens (spicy!), and basil seedlings.
Slow Rise Bakery
Lancaster, PA
http://www.slowrisebakery.com
Cash only
Brian Hernon's bread will be at the Friends of Pretzel Park table
Bread Sale!!
—  previously frozen bread on sale for $4 per loaf — multigrain, 7-grain, cinnamon raisin, sourdough, and Miche
Limited baked goods available (4-seed cookie, peanut butter cookie, honey crisp and granola). 
Rachael Amber Design
Philadelphia, PA
www.rachaelamber.com
Credit cards accepted
Rachael Amber Longo is an illustrator and designer whose art mainly focuses on her love for nature and concern for environmental and social issues.  This week Rachael Amber will be bringing items she has created:  Art prints, booklets, tote bags, buttons, pins, patches, stickers, zines, and greeting cards