Get your PRODUCE here!  Sweet Corn! Blueberries! Peaches!
And, so much more!
Farmers Market Page
Farmers Market Vendors Page (for details)
Join the Email List
Walnut Run Farm
Honey Brook, PA
Credit cards accepted
Melvin Fisher will be bringing pork, including but not limited to spare ribs, bacon, chipped ham, and a number of different sausages which are all nitrate free cured meats — No MSG seasonings—and 100% grass-fed beef, such as a variety of steaks, ground beef, burger patties ready for grilling, and beef sticks and bologna. He also will be bringing eggs and chicken (whole chicken, bone-in and boneless breasts, and drumsticks) from the farm. In addition, he will be bringing Alpine Heritage Creamery's cheese (8 ounces) made from raw grass-fed milk (Sharp, Smoked, and Mild Cheddar, Pepper Jack, Colby, and Swiss). Cheese samples will be available.
IN ADDITION, Melvin will be bringing fresh produce and fruit from a neighbor, Riehl Farm!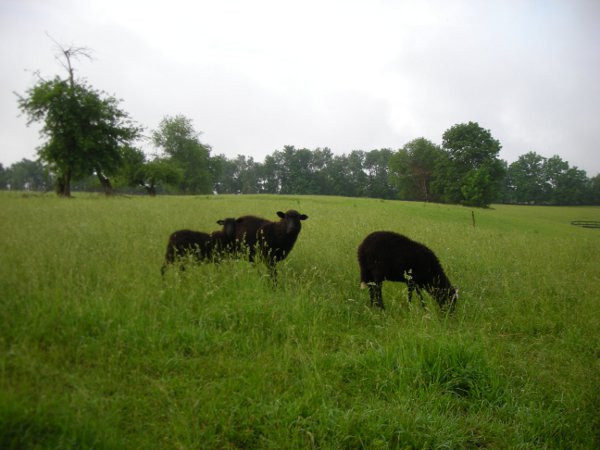 Kennett Square Specialties
Kennett Square, PA
www.ksssales.com
Credit cards accepted
Auben will be bringing mushrooms — Portobello, Crimini, Shiitake, Maitake, King Oyster, Pioppino, Pom Pom (Lion's Mane), Gray Oyster, and Yellow Oyster mushrooms. He also will be bringing dried mushrooms, mushroom teas ($12 per box), and mushroom jerky. Wild mushrooms can be preordered depending on what's in season and what is available. Please contact Mark at mgarner@ksssales.com for any further questions.
Pilgrim Roasters
Philadelphia (Manayunk), PA
Credit cards accepted
Pilgrim Roasters is a coffee roastery and cafe located on Main Street. Their single origin coffee is meticulously and ethically sourced from some of the best coffee farms on earth, then carefully roasted in small batches for optimal flavor. Pilgrim's specialty whole bean coffee will be offered for sale, along with specialty teas, coffee blossom honey and accessories. Stop by for a taste!
Offbeat Gourmet
New Hope (Bucks County), PA
www.offbeatgourmet.com
Credit cards accepted
Roberta will be bringing 100% all natural condiments that are gluten free and non GMO. Among them, she will have fresh products: local micro-planed horseradish that comes from a local Bucks County farm; roasted red beet hummus; and fresh basil pesto.  The highlight:  Blueberry Lemon jam (seasonal blueberry jam with PA blueberries 25 miles from Bucks County and Meyer lemon).
Offbeat Gourmet condiments include: bbq style grilling sauces, rubs, fermented and aged hot sauces, savory spreads, mustard, marmalade and premium preserves.
Slow Rise Bakery
Lancaster, PA
http://www.slowrisebakery.com
Cash only
Brian Hernon's bread will be at the Friends of Pretzel Park table —
sprouted wheat, multigrain, 7-grain, sourdough, Miche, and baguette  —
as well as baked goods (4-seed cookies, peanut butter cookies, honey crisp and granola).
Scenter City Candle
Philadelpiha (Roxborough), PA
scentercity.com
Credit cards accepted
Meghan Kalinowski has created hand poured, micro-batch, 100% soy scented wax melts with a Philadelphia twist — Italian Market, Old City, Wooder Ice and Apple Pie. She will be adding Roxborough, Manayunk, the Ben Franklin Bridge and Love Park.