Farmers Market Page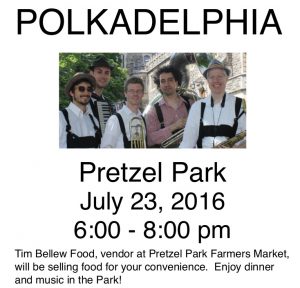 Farmers Market Vendors Page (for details)
Join the Email List
Crawford Organics

The farm has been growing organic produce since 1998. Since 2002 they partner with Paradise Organics, and between the two farms, offer a full line of fresh organic vegetables to wholesale markets. In 2008 and 2009, they attended a farmer's market in Philadelphia. They merged with Wimer's Organics CSA in 2016.

Among their crops this week are: Green Beans (stringless), Beets, Broccoli, Cabbage, Fresh Carrots, Celery, Chard, Cilantro, Collards, Sweet Corn, Cucumber, Dandelion, Eggplant, Fennel, Herbs, Kale, Leeks, Lettuce, Onions, Parsley, Sweet Bell Peppers (green), Jalapeno Peppers, New Potatoes, Rhubarb, Scallions, Salad Mix, Baby Arugula, Sweet Potatoes, Shallots, Cherry Tomatoes, Heirloom Tomatoes, Red Tomatoes, and Zucchini. In addition, they grow Dried Beans, and Popcorn.

Also bringing Raw Wildflower Honey and PA Maple Syrup. They also sell other Lancaster County farms' Garlic Scapes, fresh fruit and berries like Blackberries, Blueberries, Nectarines, Peaches, Plums, and Raspberries.

Also have available eggs, grass-fed cheese (eight varieties), yogurt (two plain and two flavored), and grass-fed raw milk.

Flowers are here!!! Sunflowers and mixed bouquets.

Now accepting credit cards, asking $20 minimum purchase. Cash preferred.

Tim Bellew Food / Stephanie Thaw

Tim Bellew is a caterer, a cook, and a consultant in the food industry.

This week Tim will be offering turkey sloppy joes, roasted vegetables/edamame/feta hand pies, herb iced teas and Gus's low-sugar sodas. He also will have granola, coffee, fresh fruit scones, cup cakes (black bottom-g/f; carrot), cookies, and brownies (g/f).

Stephanie was the pastry chef at Friday, Saturday and Sunday for 13 years
and the chef/owner of Sweetie's Pie Diner. Stephanie will be bringing Nana's oatmeal, peanut butter, and chocolate chip cookies, biscotti, flatbreads, and Buddy Biscuits for dogs and their people. This week, look for an assortment of peach, blueberry, and blackberry pies, lemon blueberry pound cake by the slice, and focaccia.

Everything is made with mostly organic ingredients, and many are gluten free.

Check out the vendor page for details.

Liberty Plants

Alyssa and Greg Van Alstine run small, family-owned business located in the Roxborough section of Philadelphia. They believe that all residents of Philadelphia should have the opportunity to grow their own edibles, regardless of outdoor restrictions. As avid vegetable gardeners, they offer their knowledge and experience to help you choose the best edible varieties for your unique situation.For this week's market, Liberty Plants will bring a variety of live plants. There will be herbs, sunflowers, and vegetable planters. Back by popular demand are more lettuce bowls and greens bowls. There will also be a selection of cut flowers.
(PPFMv4.11)