At the Pretzel Park Farmers Market
Saturday May 19, 2018

Farmers Market Page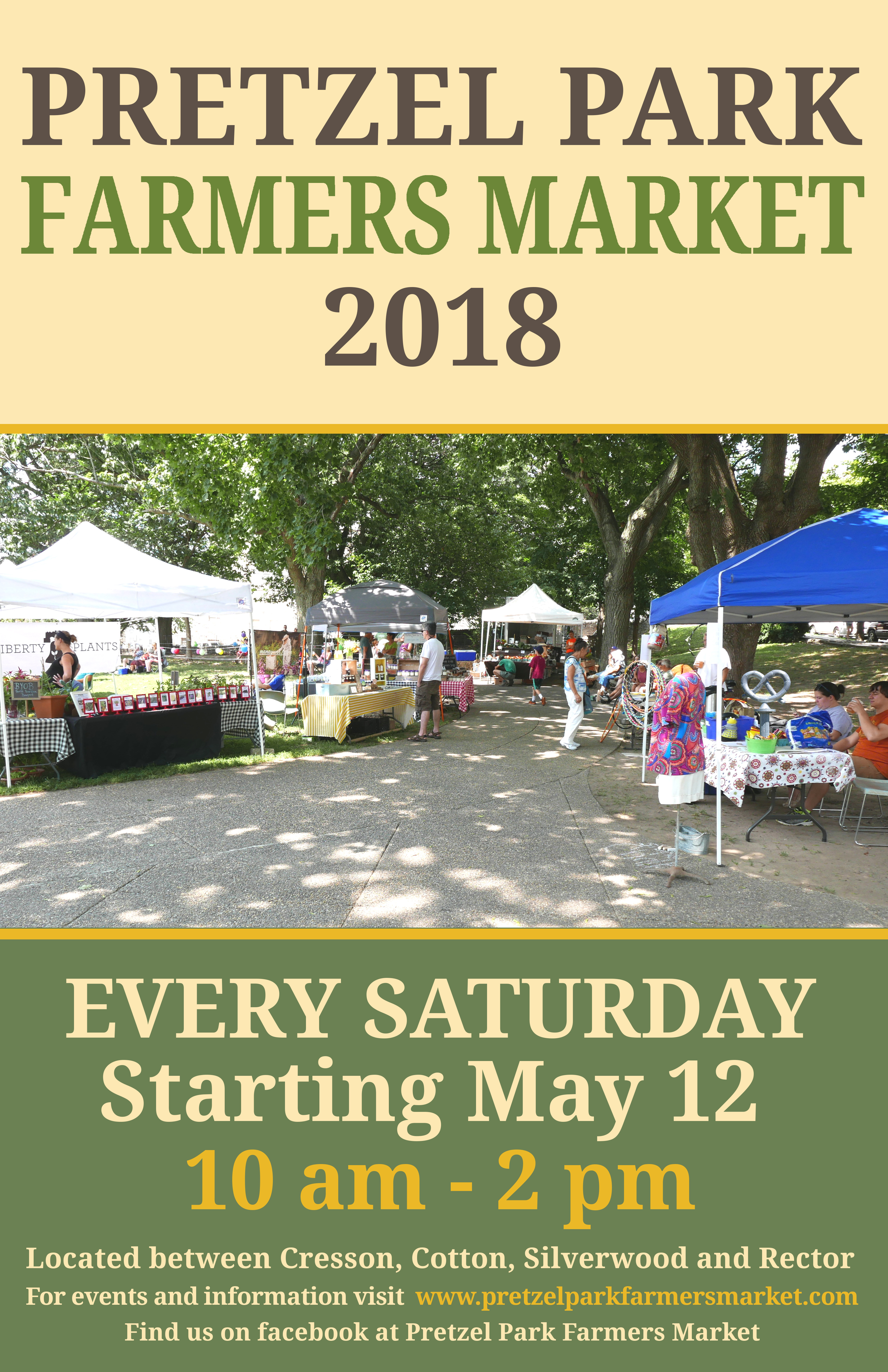 Farmers Market Vendors Page (for details)
Join the Email List
Kennett Square
Walnut Run Farm
Slow Rise Bakery
---
Kennett Square Specialties

Kennett Square, PA
www.ksssales.com
Credit cards accepted
Auben will be bringing mushrooms – Portobello, Crimini, Shiitake, Maitake, King Oyster, Pioppino, Pom Pom (Lion's Mane), Gray Oyster, and Yellow Oyster mushrooms. He also will be bringing dried mushrooms, mushroom teas, and mushroom jerky. Wild mushrooms can be pre-ordered depending on what's in season and what is available. Please contact Mark at mgarner@ksssales.com for any further questions.
Walnut Run Farm

Honey Brook, PA
Credit cards accepted
Melvin Fisher will be bringing pork, including but not limited to spare ribs, bacon, chipped ham, and a number of different sausages which are all nitrate free cured meats — No MSG seasonings. He also will be bringing eggs and chicken (whole chicken, bone-in and boneless breasts, and drumsticks) from the farm. In addition, he will be bringing Alpine Heritage Creamery's cheese made from raw grass-fed milk (Sharp, Smoked, and Mild Cheddar, Pepper Jack, Colby, and Swiss). Cheese samples will be available.
Slow Rise Bakery

Lancaster, PA
http://www.slowrisebakery.com
Cash only
Brian Hernon's bread (sourdough, Miche, whole wheat, multigrain, 7 grain, sprouted wheat, raisin and baguette) and baked goods (4 seed cookies, peanut butter cookies, honey crisp and lavosh) will be at the Friends of Pretzel Park table.
---
(PPFMv6.2)