Parks on Tap is Philadelphia's first and only mobile beer garden that travels to a new park within the city each week during the season. Parks on Tap is a program in partnership with Philadelphia Parks & Recreation, Fairmount Park Conservancy and FCM Hospitality. A portion of sales goes back to Philly's parks!
Wednesday September 13: 5-10 PM — Happy Hour 5pm to 7pm — Proceeds go directly to Pretzel Park!
Thursday September 14: 5-10 PM
Friday September 15: 1-11 PM + Blues Concert
Saturday September 16: 1-11 PM + Spocktoberfest Concert
Sunday September 17: 12-10 PM + African Drumming
Friday September 15 — Blues Concert from 6:00 – 8:00 PM
Blues woman extraordinaire Carol Moog leads a red hot and blue quartet into the soulful heart of a Manayunk fall evening. Show starts at 6pm.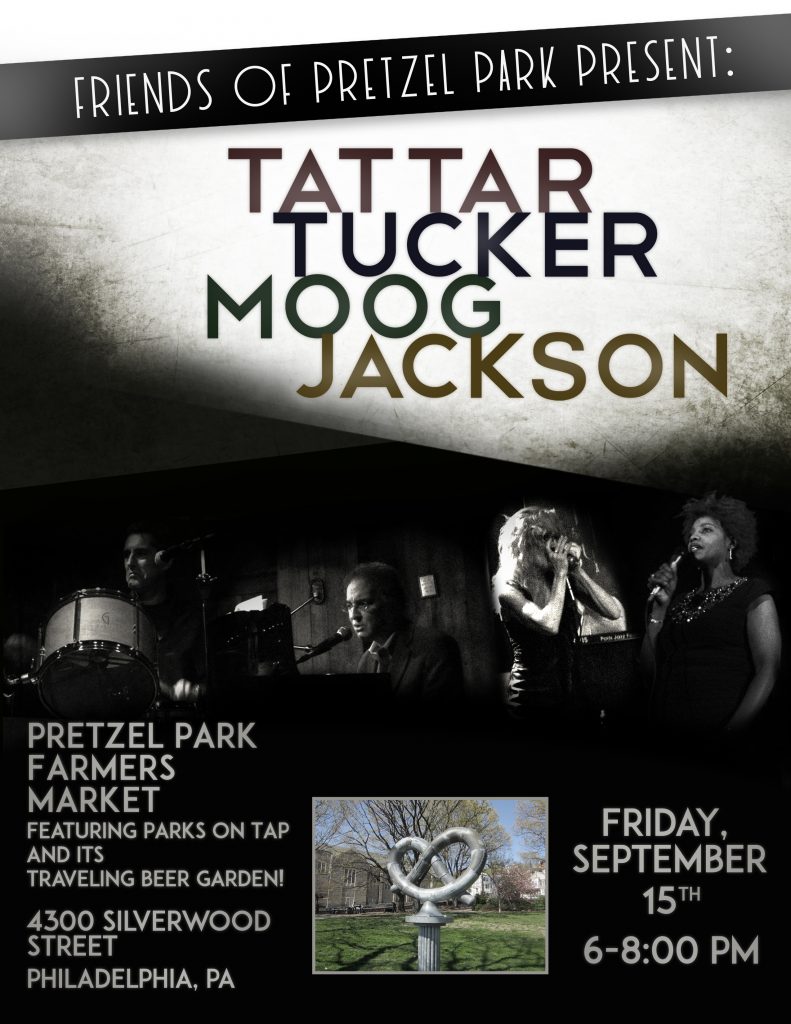 Saturday September 16 — Spocktoberfest Concert at 4:00 PM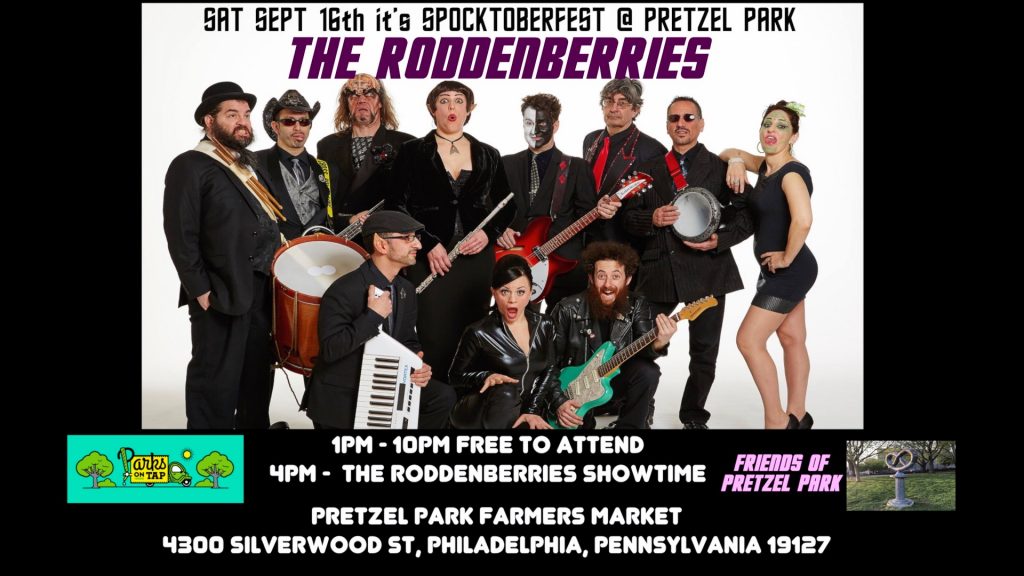 Sunday September 17 — African Folk Drumming Workshop at 2:00 PM