PRETZEL PARK FARMERS MARKET
Saturday, NOVEMBER 26th
10:00am – 2:00pm
Rain or Shine
SMALL BUSINESS SATURDAY

Yup, just like you're facing Thanksgiving leftovers, so is our cartoon department.
So here's our leftover Thanksgiving cartoons
chosen with the usual erudite, sophisticated selection criteria: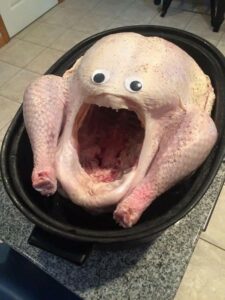 In accordance with the City of Philadelphia's shift to All-Clear COVID Response level, masks are now optional at farmers markets. As always, we will continue to monitor the situation and make any necessary adjustments moving forward. Thank you for your patience and cooperation!
STAY HOME if you have tested positive for Covid-19 or if you feel sick or have been sick within the last 14 days.
If you prefer, many vendors are accepting pre-orders for market pickup … Read the rest