AT THE MARKET THIS WEEK
(so far)
Crawford Organic Farm
Tim Bellew Food
Caitlin Foley of Chocolate Spaniel Pottery
Greenberg's Bakery (weekly, at the Friends of Pretzel Park table)
Did we mention we now have a potter at the Market?
Look at the spinning pottery wheel. You are getting sleepy, sleepy.
You will follow our suggestions now.
Go to the Farmers Market. Go to the Farmers Market.
Buy food, yummies and pottery
 SEE BELOW FOR DETAILS OF EACH VENDOR
Crawford Organics Farm
East Earl, PA
www.crawfordorganics.com
As it's now Fall, it means we will be saying goodbye to warm weather crops and hello to the return of cool weather ones.
The farm has been growing organic produce since 1998.  Since 2002 they have partnered with Paradise Organics, and between the two farms, offer a full line of fresh organic vegetables to wholesale markets.  In 2008 and 2009, they attended a farmer's market in Philadelphia.  They merged with Wimer's Organics CSA in 2016.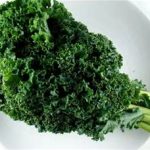 Among their crops this week are:  Green Beans, Beets, Baby Bok Choy, Broccoli, Cabbage, Carrots, Celery Root, Chard, Cilantro, Collards, Dandelion, Eggplant, Herbs, Kale, Leeks, Lettuce, Mustard Greens, Onions (White, Red or Sweet Yellow), Parsley, Sweet Bell Peppers (Green or Red), Jalapeno Peppers, Potatoes, Radishes (black or watermelon), Rhubarb, Salad Mix, Sweet Potatoes (Garnets, Jewell, Japanese), Shallots, Scallions, Spinach,  Tomatoes (Cherry, Heirloom or reg. Red), Winter Squash (some or all of: Acorn, Butternut, Carnival, Delecata, Kabocha Type, Pie Pumpkin [for cooking], Spaghetti ), and Turnips.  In addition, they have Heirloom Dried Beans and Popcorn.
New Kale Chips made with our kale by Awesome Foods.

Also fresh Apple Cider is here!!!!  Shop early 'cause it sells out quickly.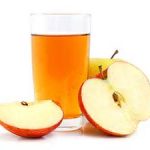 In addition to the Organic Concord Grapes they grow in East Earl (Lancaster County), they sell other Lancaster County farms' fresh fruit and berries — some fruit is Organic, some are low spray — Apples (Courtland, Gala, Honeycrisp, Macintosh), and Bartlett Pears.
They also have available GMO-Free raised on grass pasture Brown Eggs, organic raw Cheese (eight varieties), Yogurt (two plain and two flavors), Organic Butter (salted or unsalted), and organic grass-fed Raw Milk as well as Local Raw Honey and PA Maple Syrup.
Their organic flowers (limited time) bouquets and vases to put them in.
Now accepting credit cards, asking $20 minimum purchase.  Cash preferred.  Also accepting FMNP checks from eligible Seniors and Women, Infants & Children (WIC) to purchase fresh fruits and vegetables.
Tim Bellew Food
Philadelphia, PA
www.timbellewfood.com
Tim Bellew is a caterer, a cook, and a consultant in the food industry.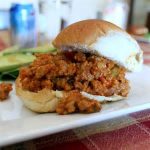 This week Tim will be offering turkey sloppy joes, potato/leek/kale/feta hand pies, herb iced teas and Gus's low-sugar sodas.  He also will have granola, coffee, fresh fruit scones, cupcakes (black bottom- g/f; carrot), cookies, and brownies (g/f).
Stephanie was the pastry chef at Friday, Saturday and Sunday for 13 years and the chef/owner of Sweetie's Pie Diner.
New for fall are Pecan Tarts!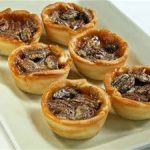 We also have Pumpkin Ginger cake, Jewish apple cake and Chocolate Orange pound cake.  Look for Millet Muffins, lunch box treats for back to school and the usual favorites – Nana's oatmeal and chocolate chip cookies, biscotti, flatbreads, and Buddy Biscuits for dogs and their people.
Plus seasonal pound cakes, fresh baked organic cookies, hand pies, organic turkey sloppy joes and more from Tim Bellew food and Stephanie Thaw
Everything is made with mostly organic ingredients.
Caitlin Foley of Chocolate Spaniel Pottery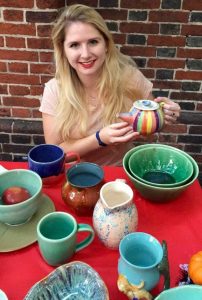 What?!? Of course we had to add the pottery scene from Ghost!
Greenberg's Bakery (weekly, at the Friends of Pretzel Park table)
Oreland, PA
http://www.greenbergsbakery.com
Greenberg's Bakery began more than 90 years ago as a Philadelphia family-owned bakery. Currently in Oreland, PA, the bakery continues to carry on the tradition of using the family's old, delicious recipes and techniques.This week there will be the following breads: rye, marble, pumpernickel, French sourdough and multigrain as well as plain and nutty cinnamon buns.