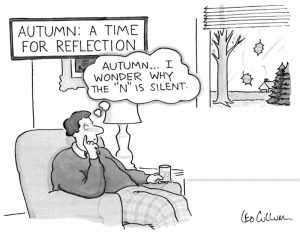 Alright, so usually we try to have some entertaining and silly summary of the vendors at this week's farmers market. But this week is Parks On Tap see, a really great event in Pretzel Park. And this week my spouse upped the struggle with me to be more 'present' and 'connected' see, something never a strength in my skill set. So I'm stressed a wee bit, see? And this week is Parks On Tap, see? And I really needed a beer, see? Or maybe more than one beer, see? So all I know is I went to Parks On Tap last night and this morning woke up in the Dog Run with three pugs licking my face. So I'm running late. So just please come to our Farmers Market and come to Parks On Tap. And if you see me lying in the Dog Park at least please keep the pugs offa me.
[Editor's note: FOPP advises drinking alcohol in moderation and don't drink and drive. The above is a work of fiction. Besides, the writer now has court appointed couples therapy.]
We've always felt that our market's location — in Pretzel Park which includes a playground and dog run — has contributed to making the market kid-friendly, pet-friendly, and family-friendly.
We're also convenient to public transportation: SEPTA Routes: 35, 61, Manayunk-Norristown Regional Rail (Manayunk Line) Map here
Farmers Market Vendors Page (for details)
Join the Email List
FARMERS and FOOD
Walnut Run Farm
Cash, Credit Cards
Melvin will be bringing pork, including but not limited to spare ribs, bacon, chipped ham, and a number of different sausages which are all nitrate free cured meats — No MSG seasonings — and 100% grass-fed beef, such as a variety of steaks, ground beef, burger patties ready for grilling, and beef sticks and bologna. He also will be bringing eggs, chicken (whole chicken, bone-in and boneless breasts, and drumsticks), produce (cucumbers, zucchini, red beets, tomatoes from their neighbor's greenhouse, and onions), and fruit (watermelons, cantaloups, and apples). In addition, Melvin will have Alpine Heritage Creamery's cheese made from raw grass-fed milk, aged a minimum of 60 days (Sharp, Smoked, and Medium Cheddar; Herbal Jack, and Swiss and Yogurt Cheese), kombucha, and baked goods (Einhorn bread, sweet bread, muffins, cookies, shoo-fly pies, whoopie pies, peaches & cream pies, blueberry pies, and donut holes). Also, honey and maple syrup.
Everwild Farm
Cash, Credit Cards, Apple Pay
This week Everwild will be bringing mesclun salad mix, baby arugula, micro-pea shoots, eggplant, French breakfast radish, rainbow Swiss chard, heirloom kale, shishito peppers, assorted hot peppers, sweet Italian peppers, garlic, butternut squash, and basil.
Mushroom and Company will not be at the market again this week. Sandrine recently lost both of her parents within two weeks of each other. Sandrine said she'll be at the next market.
Slow Rise Baking Company
Cash only
Slow Rise fresh breads and baked goods will be available at the Friends of Pretzel Park table. The following will be available: baguette, raisin, sprouted wheat, 7-grain, sunflower flax, sourdough, Miche, and garlic. Also, 4-seed cookies, peanut butter cookies, honey crisp and granola.
Fifth of a Farm Creations
Cash, Credit Cards
Jennifer and Steve make their jams, jellies, marmalades, and chutneys in small batches using all natural ingredients. Each product is named for a Philadelphia neighborhood. Some of the flavors include: Manayunk Saskatoon Berry Jam; Strawberry Mansion Jam; Rittenhousetown Red Pepper Jelly; Germantown Grapefruit Marmalade; and Point Breeze Tomato Chutney. Looking for a unique gift idea? Fifth of a Farm Creations' Gift Boxes make the perfect gift: Each clear square gift box includes either 2, 3, or 4 sampler size (2oz) jars of jam.
Stone & Key Cellars
Cash, Credit Cards
Stone & Key Cellars is an urban winery located in Montgomeryville, PA. They will be bringing a selection of grape wines made from grapes sourced around the world, and a few hard ciders made with local apples sourced from Solebury Orchards in Bucks County, PA.
They will be featuring the Keys Series, a fruit wine series featuring: Blueberry Red, Peach Apricot White, Green Apple White, Seville Orange Sangria, and Strawberry Blush.
*****
CRAFTERS and Others
Creations to Enjoy! New!
Cash, Credit Cards
Judi Greif is a local artist who creates jewelry using upcycled, recycled or found things.
Embroidery by Peyton
Cash, Credit Cards, Venmo, PayPal
Peyton will be bringing handmade and custom embroideries, macrame and woven wall hangings, and even embroidered jewelry.
Jacqueline Schneider Art
Cash, Credit Cards, Checks and Venmo
Jacqueline Schneider is a local artist from East Falls who creates original artwork. She will be bringing original paintings and canvas prints as well as unique handmade crafts which include beaded and resin jewelry, hand-knit scarves, and small-batch, all-natural soy wax candles.
Jon Murdough New!
Cash, Credit Cards, PayPal, Venmo, Square Cash App
Jon uses both digital and traditional skills to make his art. He will be bringing mixed media pop art style magnets that were created with acrylic and markers as well as impressionistic and abstract scenes created with the use of spray paint on reclaimed wood and window. Look for "Clause Monet", a French crab plushie.
PALE40 Wax
Cash only
Pale40 Wax will be bringing hand crafted, small batch (4oz), Soy candles with a series of unique scents (all fragrances comply with the International Fragrance Association). Each soy candle is in a glass BALL jar to promote the concept and idea of sustainability through finding new uses for the candles long after their final burn. Each batch is tested and is Phthalate free. Fragrances of the Fall Harvest Line: Pumpkin Trick, Pumpkin Treat, Ghostly Pines, Harvest Brew, Hocus Pocus, Apple Orchard, andPumpkin Moon.
UpPsychled Crafts
Cash, Credit Cards
Jessica will be bringing jewelry, candle holders and wine gift bags, all hand crafted from upcycled materials.
*****
ENTERTAINMENT
11:00am-1:00pm Sadie Jones Alden
Sadie Jones Alden is a harpist and pianist based out of South Jersey/Philadelphia, and has been a practicing musician for 17 years now. A student of Berklee College of Music, she has performed for numerous different events, including weddings, receptions, banquets, expositions, corporate, funerals, etc.