PRETZEL PARK FARMERS MARKET
HOLIDAY MARKET
Saturday, DECEMBER 18th
10:00am – 2:00pm
'Tis the season to get your holiday shopping done!!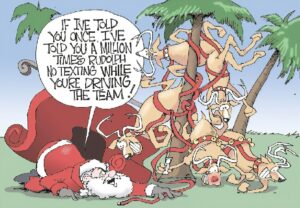 IF you are NOT vaccinated, you are required to wear a face covering at the market. If you are vaccinated, it is recommended that you wear a mask, but not required. STAY HOME if you feel sick or have been sick within the last 14 days.
As always, we encourage our customers to wash fruits and vegetables before use. If you prefer, many vendors are accepting pre-orders for market pickup — allowing you to get in and out quickly so you can enjoy the rest of your day. How To Place An Order: use the link below the vendor's name if you are pre-ordering and note pre-order deadlines (pre-ordering is encouraged where available). **If someone else is picking up your orders, please let the vendors know the pickup person's full name.
Our lineup for preorders and onsite purchases:
Food vendors:
*Walnut Run Farm
https://walnutrun.grazecart.com/
Credit Cards [$10 minimum]; Cash
Now accepting FMNP vouchers.
Melvin will be bringing Veggies (tomatoes, head lettuce, arugula, spinach, bell peppers, red beets, carrots, zucchini, kale, broccoli, cauliflower, potatoes, onions, garlic, and herbs); fruit (apples); meats (grass-fed beef, pork, veal); pastured poultry; eggs; cheese; pizza kits; beef chili soup; baked goods (pumpkin pie); kombucha; honey; and maple syrup.
New: Chèvre (plain, onions & chives, and garlic & basil)
Daniel will be bringing raw milk (gallons, half gallons & quarts); raw chocolate milk (quarts & pints); raw cheese, aged min. 60 days; fresh cheddar curds; Greek yogurt (plain, maple & vanilla; quarts & half gallons); drinkable Greek yogurt (maple & vanilla; pints); GMO, soy-free brown eggs; salted butter; and goat milk bar soap. Also, Christmas swags and tombstone decoration boxes.
*Five Saints Distilling —
unable to attend
They will be bringing New York Kosher pickles and sours: pineapple, mango, watermelon, beets, turnips, marinated mushrooms, olives, green tomatoes, green beans, new pickles, hot and spicy pickles, half sour pickles, full sour pickles, and more. Pickles on a stick: $3! Yum! Ba-gels, Bialys, and Pletzels from Kossars. ⏰ pre-order deadline: Wednesday by 8:00AM moishespickles.com, info@moishespickles.com or retailman1105j@gmail.com
*Slow Rise Baking Company (at the Friends of Pretzel Park table)
http://www.slowrisebakery.com
Cash only
.This week there will be Miche, Multigrain, 7-Grain, and Baguettes. Also, 4-seed cookies, peanut butter flourless cookies, honey crisps, and maple walnut granola.
They will be bringing wines and hard ciders. ⏰ pre-order deadline: Thursday at 5:00PM
http://stoneandkeycellars.com/online-order-form-pick-up-and-local-delivery/
Choose Pretzel Park on the delivery drop down menu
Seasonal Special: Hot Bourbon Vanilla Honeybush, a caffeine free cup of comfort.
They will be bringing classic Chai Masala, artisan teas and house-blended herbal infusions in compostable bags and refillable tins with removable stickers for zero waste.
⏰ pre-order deadline: Wednesday at Midnight use the code PRETZEL
They will be selling hot coffee as well as bringing freshly-roasted bagged coffee by the pound and half pound (including a limited edition holiday spice blend). CANDY CANE has been added to their inventory. In addition, they'll have W.C.C. travel tumblers and ceramic mugs. A "Build a Box" would make a great gift.
Non-Food Vendors:
Allyson Pettigrew is a local photographer who will be bringing unique photographs, primarily of Philadelphia.
They will be bringing handmade wood decor for the home (baan, in Thai) including several pieces specific to Manayunk. Also, wooden Christmas tree ornaments and nativity scenes.
Jaclyn Campbell will be bringing handmade crochet items —fingerless gloves … it's getting cold out there .. lots of different character hats for all ages (Minions, unicorns, horse, hello kitty, snowman, Mickey, Minnie, Pokémon and bumble bees just to name a few), doggie sweaters, doggie bag holders and toys for your dog. Special orders available. GET YOUR CHRISTMAS ORDERS IN EARLY
Keli O'Dell is a local artist who will be bringing watercolor and ink paintings, originals, prints, and cards.
Mark will be bringing his scented hand-crafted, small-batch, soy-based candles. Fall scents: Pumpkin Supreme, Pumpkin Excellence, Fall Foliage, Apple Orchard, and White Birch Getaway.
⏰ pre-order deadline: Thursday by 8:00PM pale40wax@gmail.com (preorders & Mail Order available)
A local urban flower farm which specializes in sunflowers and cut flower bouquets in season. Meghan Kalinowski will be bringing Paperwhites kits that make great hostess gifts, reusable shopping bags, logo t-shirts, gift certificates, and fresh cut bouquet subscriptions.
Ray's Reusables is a mobile refill station working to bring the sustainable store closer to your front door. This week you can find an assortment of plastic-free swaps perfect for gifting to the eco-conscious people in your life. The refill van will not be at the market this week, so there will be no BYO container refills. If you would like any liquid products please be sure to preor-der through the website linked below. To scope out everything else she's bringing with her check the website or to ⏰ pre-order by the deadline: Friday by 12Noon https://www.raysreusables.com For Preorders: in the note box on your cart screen please type "Pretzel Park" and the date of the market. At check out select pick up. Any orders not picked up the day of the market must be picked up at my studio address (the address shown at checkout).
Moya will be bringing handcrafted and specially designed resin jewelry such as earrings and chokers, and pendants; crafts such as ashtrays and card holders; trinkets; and art. All inspired by nature, recycled items, and a bit of shine!
Shay and Luke will be bringing their signature expandable beaded bangles, dainty earrings, chain link bracelets/anklets, and hand stamped necklaces as well as tie dyed sweatshirts.
Heather Shaeffer is a local artist who makes handmade jewelry and Keenan Gruver makes journals.
The Herbal Zen makes handmade essential oil-infused shower steamers designed to infuse aromatherapy into your daily routine. Everything is made by hand right here in Manayunk!