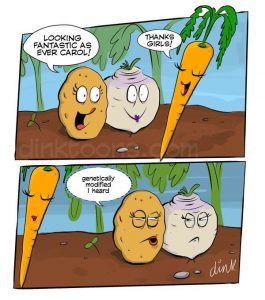 That's right, there's nothing genetically modified at the PP FM! Everything at Pretzel Park is au naturel! In fact it's only a recent court order that forced our Park volunteers to start wearing clothing at the Market! (Well, that and a vicious horsefly swarm from the Fairmount section one Saturday. But I digress.) This week we got farmers, including fresh beef for you non-vegans, bread, cookies, bouquets, embroidery, art, handcrafted soy candles, and all natural soap. See, told ya we were natural!
We've always felt that our market's location — in Pretzel Park which includes a playground and dog run — has contributed to making the market kid-friendly, pet-friendly, and family-friendly.
We're also convenient to public transportation: SEPTA Routes: 35, 61, Manayunk-Norristown Regional Rail (Manayunk Line) Map here
Farmers Market Vendors Page (for details)
Join the Email List
FARMERS and FOOD
Walnut Run Farm
Cash, Credit Cards
FRESH BEEF in most of the steaks as well as ground beef and patties for this week.
Melvin will be bringing pork, including but not limited to spare ribs, bacon, chipped ham, and a number of different sausages which are all nitrate free cured meats — No MSG seasonings — and 100% grass-fed beef, such as a variety of steaks, ground beef, burger patties ready for grilling, and beef sticks and bologna. He also will be bringing eggs, chicken (whole chicken, bone-in and boneless breasts, and drumsticks), produce (cucumbers, zucchini, red beets, string beans, tomatoes from their neighbor's greenhouse, and onions), and fruit (watermelons, cantaloups, peaches and apples). In addition, Melvin will have Alpine Heritage Creamery's cheese made from raw grass-fed milk, aged a minimum of 60 days (Sharp, Smoked, and Medium Cheddar; Herbal Jack, and Swiss and Yogurt Cheese), kombucha, and baked goods (Einhorn bread, sweet bread, muffins, cookies, shoo-fly pies, whoopie pies, blueberry pies, and donut holes). Also, honey and maple syrup.
Everwild Farm
Cash, Credit Cards, Apple Pay
This week Everwild will be bringing back their ever so popular ground cherries! Make sure you show up early to get some of those sweet little fruits, they go quick! Their micro-pea shoots will be returning in addition to cherry tomatoes, heirloom tomatoes, shishito peppers, assorted hot peppers, sweet Italian peppers, eggplant, zucchini squash, red and golden beets, kale and herb bunches.
Slow Rise Baking Company
Cash only
Slow Rise breads and baked goods will be at the Friends of Pretzel Park table. The following will be available: baguette, sprouted wheat, sunflower flax, sourdough, Miche, multigrain, and roasted garlic. Also, 4-seed cookies, peanut butter cookies, honey crisp and granola.
Charmaine's Cookie Jar
Cash, Credit Cards ($5 & over)
Charmaine will be bringing cookies (key lime, peanut butter chocolate chip, Orangesicle, shortbread and French toast), mocha pound and blueberry pound cake, zucchini walnut bread, and pecan brownies.
Mushroom and Company is unable to be at the market this week. They'll be back next week.
*****
CRAFTERS and Others
Blushing Fields Flower Farm (New vendor!)
Cash, Credit Cards
Erica and Nick will be bringing mixed bouquets filled with your favorite summer flowers!
Embroidery by Peyton
Cash, Credit Cards, Venmo, PayPal
Peyton will be bringing handmade and custom embroideries, macrame and woven wall hangings, and even embroidered jewelry.
Jacqueline Schneider Art
Cash, Credit Cards, Checks and Venmo
Jacqueline Schneider is a local artist from East Falls who creates original artwork. She will be bringing original paintings and canvas prints as well as unique handmade crafts which include beaded and resin jewelry, hand-knit scarves, and small-batch, all-natural soy wax candles.
PALE40 Wax
Cash only
They will be bringing hand crafted, small batch (4oz), Soy candles with a series of unique scents (all fragrances comply with the International Fragrance Association). Each soy candle is in a glass BALL jar to promote the concept and idea of sustainability through finding new uses for the candles long after their final burn. Each batch is tested and is Phthalate free.
Tilted Haggis Soap
Cash, Credit Cards
Donna will be bringing all natural, all vegetable, very good handmade soap (e.g., honeysuckle, cilantro lime, and rosemary lavender) as well as lotions, massage oils, bug repellent, scrubs, and bath bombs.