Pretzel Park Farmers Market – November 11
Farmers Market Page
Farmers Market Vendors Page (for details)
Join the Email List
Lancaster Organic Growers
Kennett Square Specialties
Slow Rise Bakery
Offbeat Gourmet
Jacqueline Schneider Art
The Flying Deutschman
Lancaster Organic Growers
This week Justin is bringing the following:
Vegetables, Organic: Baby Boc Choy, Broccoli, Cabbage, Chard, Cilantro, Dandelion, Garlic (Hard neck), Kale, Lettuce, Mustard Greens, Onions, Peppers (Sweet), Potatoes, Radishes (Watermelon), Rhubarb, Spinach, Winter Squash, Sweet Potatoes, Turnips, Herbs (Mint, Chives), and Popcorn.  Kale Chips made from Justin's kale (regular, sunny, Italian, and hot).
Fruit: NEW from Oyler's Organic Orchard: Organic Apples, Cider, and Applesauce.
From Lancaster County Brecknock or Kauffman's Orchards (low spray) Apples, and Pears.
Apple butter (almost out).
Apple Cider from Kauffman's Orchard and NEW Oyler's Organic
Dairy: Organic Cheese (some may be limited); Organic Yogurt; Butter; You must pre-order Organic Raw Milk by Wednesday for Saturday.
Other: Eggs (pastured, GMO free and soy free); Local Raw Honey; limited supply Brenneman's maple syrup (grad B dark rich color and taste) from Salisbury, PA.
Also at Justin's stand:  Old World Soups from Anna Karenna's Kitchen https://oldworldsoups.com/ — marrying heritage recipes with local ingredients.  (Frozen) —Cream of Heirloom Tomato (with Justin's Heirloom Tomatoes); Russian Red Borsch (Lone Star  Farm pastured beef); Split Pea & Bacon (Center Hill Farm Heritage Pork); Siberian Chicken Noodle (Fresh Market Organic white meat); and Apple Squash (squash, onions, cream, olive oil, and spices).  Newest Soups: Autumn Squash, Burgundy Wine Sausage Lentil, Autumn Kale and Quinoa. 
Credit cards accepted.
Kennett Square Specialties
This week Kennett Square Specialties will be bringing the following mushrooms: Portobello, Crimini, Shiitake, Maitake, King Oyster, Pioppino, Pom Pom (Lion's Mane), Gray Oyster, and Yellow Oyster mushrooms.  They also will have mushroom teas featuring Reishi and Cordyceps mushrooms. These organic teas will be available in Herbal Berry, Mint Spice, Tulsi Ginger Lemon, Green Chai Spice, Pumpkin Spice, Holiday Spice flavored tea.  In addition, they will have dried porcini available as well as mushroom jerky.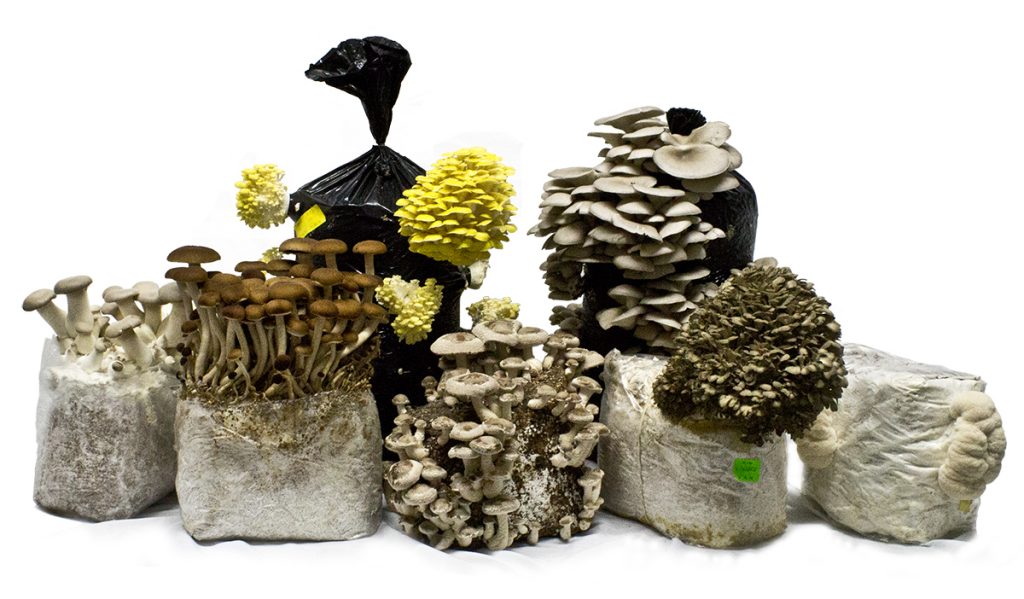 Click or tap here to visit Kennett Square Specialties
Credit cards accepted.
Slow Rise Bakery
The following Slow Rise breads and baked goods will be available at the Friends of Pretzel Park table:
Fresh-baked Bread:  100% whole wheat, sprouted wheat, raisin, multigrain, spelt, sourdough, Miche, and baguette.  Loaves $5 each, Baguettes $3 each.
Baked Goods:  four seed cookies, peanut butter/chocolate chip flourless cookies, honey crisp, and granola.
Cash only.
Offbeat Gourmet
This week we welcome the return of Offbeat Gourmet.  They will be bringing bbq-style gourmet condiments, hot sauces and rub; savory spreads (popular savory spreads: Pickled Mustard Seeds and Caramelized Balsamic Onions); Dijon Black Truffle Mustard, Spicy Dijon Mustard (country style mustard), and premium fruit spreads (Raspberry and Rosehips and Strawberry Truffle).
Start thinking Holiday Gifts… Offbeat Gourmet has the perfect hostess gift for the upcoming holidays. They will be here before we know it!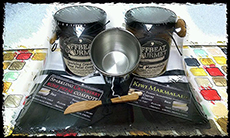 Click or tap her to visit the Offbeat Gourmet
Credit cards accepted.
Jacqueline Schneider Art
Jacqueline Schneider is a local artist from East Falls who creates original artwork and handmade crafts. Her training as a scientist and passion for biology and anatomy are apparent in her paintings, which are frequently feature non-traditional representations of anatomical form and function. Jacqueline uses parts of the body and vibrant colors to convey some of life's lessons, including the most beautiful and most challenging moments. In Jacqueline's handmade crafts, you will find similar anatomically-inspired pieces, as well as those inspired by the time she spent in India.
She will be bringing paintings, candles and earrings…and possibly hand-knit scarves.
Click or tap here to visit Jacqueline on Facebook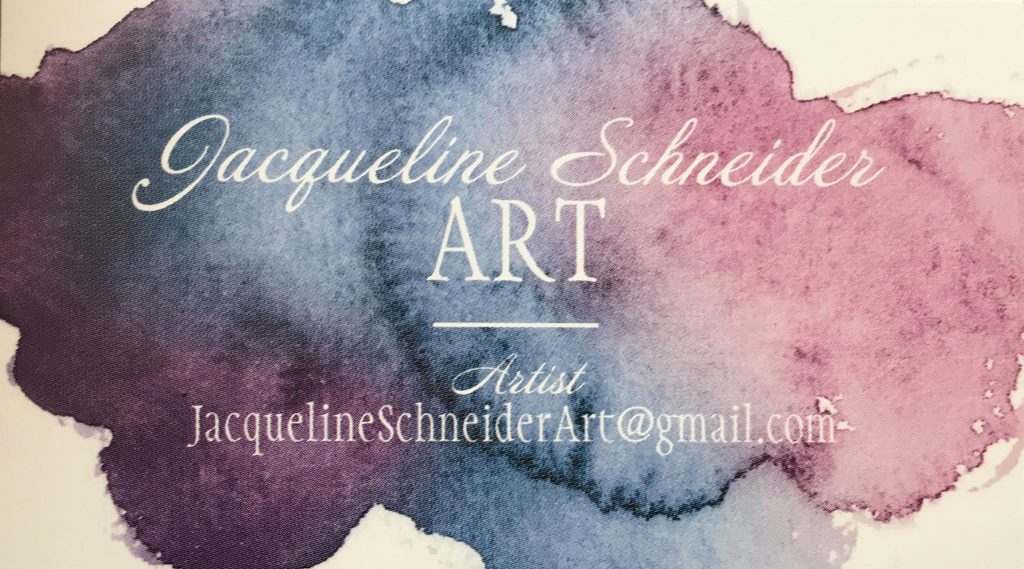 Cash, credit cards and checks accepted.
The Flying Deutschman
The Flying Deutschman is no ordinary food truck!
They pride themselves on producing everything themselves – they do not serve packaged and reheated food. In fact, most of the recipes that they use were handed down from Stirling Sowerby's grandmother many years ago.
He created The Flying Deutschman to share the amazing recipes that helped shape his life. He has been preparing these recipes himself for over 30 years, and he's still improving on them. He sincerely hopes that you can taste the love, passion, and history that goes into each and every one of his dishes, including schnitzel, bockwurst, and bratwurst.