Do you know how hard it is to find a face mask in my size?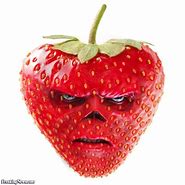 THE PRETZEL PARK FARMERS MARKET
SATURDAY, JUNE 20TH
10:00am – 2:00pm
The market will operate as follows during the pandemic (note changes**):
10:00-11:00am: PRE-ORDER, PRE-PAY, then GRAB & GO; age 65 and over; and immune-compromised customers
11:00am-2:00pm: POINT-TO-PURCHASE RETAIL SHOPPING
HOW TO PLACE AN ORDER: use the link below the vendor's name if you are pre-ordering and note pre-order deadlines
**If someone else is picking up your orders, please let the vendors know the pickup person's full name. Your orders should be set out and labeled according to the pickup person's name, even if someone else placed or paid for the order.
PLEASE enter the … Read the rest