PRETZEL PARK FARMERS MARKET
Saturday, OCTOBER 8th
10:00am – 2:00pm
Rain or Shine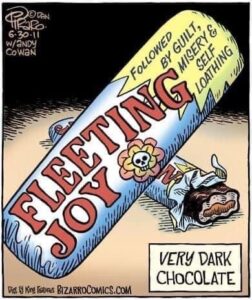 In accordance with the City of Philadelphia's shift to All-Clear COVID Response level, masks are now optional at farmers markets. As always, we will continue to monitor the situation and make any necessary adjustments moving forward. Thank you for your patience and cooperation!
STAY HOME if you have tested positive for Covid-19 or if you feel sick or have been sick within the last 14 days.
If you prefer, many vendors are accepting pre-orders for market pickup — allowing you to get in and out quickly so you can enjoy the rest of your day. How To Place An Order:  use the link below the vendor's name if you are pre-ordering and note pre-order deadlines (pre-ordering is encouraged where available).  **If someone else is picking up your orders, please let the vendors know the pickup person's full name. As always, we encourage our customers to wash fruits and vegetables before use.
*Walnut Run Farm
https://walnutrun.grazecart.com/
Credit cards [$10 minimum]; Cash
FMNP vouchers are accepted
Melvin will be bringing: Veggies (green beans, wax beans, red beets, heirloom tomatoes, cherry tomatoes, lettuce mix, arugula, head lettuce, spinach, baby kale, zucchini, eggplants, lima beans, garlic, potatoes, sweet potatoes and carrots); fruit (apples, pears); meats (grass-fed beef, pork, veal); pastured poultry; eggs; cheese; cheeseburger soup; chili soup; pizza kits; baked goods; kombucha; apple cider; honey; and maple syrup. *Peaceful Springs Farm's products are now available here.
*Cocky Gourmet Confections
https://cgc-online-store.square.site/
Credit Cards; Cash
It's October, and the fall holidays are just around the corner!! Why not celebrate October with some of our Spiced Pumpkin Seed Brittle… it's the World's Best! If pumpkin isn't your thing don't worry we have lots of other choices of the "World's Best Toffee & Brittle"! Stop by and pick up a bag and crunch into Fall! ⏰ pre-order deadline: by Friday 6:00 PM https://cgc-online-store.square.site/
*Craved Kreations
www.cravedkreations.com
Cash; Credit Cards; PayPal; CashApp
A Philadelphia-based dessert company which makes homemade ice cream with premium ingredients. The ice cream is crafted in small batches in unique flavors.
*Fifth of a Farm Creations – unable to attend
*NEW* Locust Ridge Honey and Produce
https://www.facebook.com/Locust-Ridge-Honey-and-Produce-103074661694825
Instagram: @locustridgehoney
Cash; Venmo
A family-owned, small farm using old farming traditions currently focusing on shallots and garlic.
*Moishe's Pickles – unable to be at the market
*Sazon2Go
sazonphilly.com
Cash; Credit Cards; Venmo
They will be bringing homemade Empanadas and bottled fresh fruit juices.
*Slow Rise Bakery (at the Friends of Pretzel Park table)
Cash only
This week there will be Sourdough, Miche, Garlic, 7-Grain, Multigrain, Whole Wheat, Cinnamon Raisin, and Baguettes. Also, 4-seed cookies, granola, and honey crisps.
*NEW* Spotted Horse Provisions
www.spottedhorseprovisions.com
Credit Cards; Cash; Venmo; CashApp
A local company bringing sustainably-minded, artisanal sauces, jams, pickled vegetables, and zero waste pestos that reflect the blended heritage of a woman starting over.
*Stone and Key Cellars
http://stoneandkeycellars.com
Credit Cards; Cash
They will be bringing wines and hard ciders. Pre-order by Thursday 5:00PM
http://stoneandkeycellars.com/online-order-form-pick-up-and-local-delivery/
Choose Pretzel Park on the delivery drop down menu
*Sugar Rush Macarons
www.srmacaronco.com
Credit Cards; Cash; Venmo
Kallista will be bringing Macarons, Maple Pecan and Caramel Apple Tarts, Crème Brûlée, Madeleine Cookies & Soft Caramels.
*The Penn Barbecue Company – returning November 5th
*Working Class Coffee
https://www.workingclass.coffee
Credit Cards; Cash
They will be bringing freshly-roasted bagged coffee by the pound and half pound, including Pumpkin Spice and Autumn Warmth available now.
Non-Food vendors: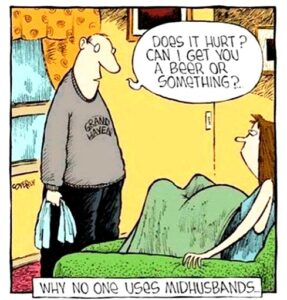 *NEW* Art by Sam Costa
Instagram: @artbysamcosta
Cash; Venmo; PayPal; CashApp
Sam is a local artist who creates bookmarks, greeting cards, watercolor prints and linocut relief prints.
*Greenhill Farms Rustic Woodshop
Venmo; Cash
Founded in 2017, Steve Pomarico specializes in quality rustic home decor and food friendly items that emphasize the natural beauty of the wood by keeping the natural edge and bark, when possible, and accenting the wood's grain. All wood is locally sourced. Items include small tables, cutting boards and serving trays, spoons, spoon rests and many kinds of small to mid-size bowls. Many pieces include turquoise or malachite inlay as an enhancement.
*NEW* Neighborhood Athlete
www.neighborhoodathlete.com
Credit Cards; Cash; Venmo; PayPal
Athletic and Athleisure apparel designed and printed in West Chester, PA: hoodies, crewnecks, long sleeve t-shirts, t-shirts, shorts, youth apparel. Also, stickers and other 1 of 1 products.
*Pale40 Wax
pale40wax@gmail.com
Cash; Venmo
Pale40 Wax is back and will have its favorite and best selling hand crafted, small-batch, soy-based 4oz candles for Saturday's market. For a limited time, Pale40 Wax has in stock Peach & Le Noir for some good old sniffin' & buyin' & burnin'. Candles: $7/small; $12/large.
*Ray's Reusables
https://raysreusables.com
Credit Cards; Cash; Venmo
Ray's Reusables brings the sustainability store closer to your front door. Featuring an array of bulk refills for your body care and cleaning needs, you can now bring your own container to the market to fill up on all of your home essentials including: laundry detergent, dish soap, hand soap, shampoo, conditioner, and more. Annamarie will have a table set up this week, but she will still be bringing the refills! She won't have 100% of our selection, but she will have our most popular refills on hand. If you want to make sure that Annamarie has what you're looking for, shoot Ray a message [raydalyreusables@gmail.com]! In addition to her refill program Ray offers a selection of plastic free alternatives to single use and disposable products in your life. ⏰ pre-order deadline: Friday by 12Noon https://www.raysreusables.com For Preorders: in the note box on your cart screen please type "Pretzel Park" and the date of the market. At check out select pick up. Any orders not picked up the day of the market must be picked up at my studio address (the address shown at checkout).
*ShayBeads – returning October 29th
*Soli Creative
Instagram.com/SoliCreative
Credit Cards; Cash
Brittney is a local artist who creates original painted pieces and plant propagations. She also repairs and sells thrifted clothing.
*NEW* The Red Panda Connection LLC
Credit Cards; Cash; Venmo
Matt Scott will be bringing various tie-dyed items: shirts, bandanas, tote bags, canvas bags, and scarves.
#farmersmarket #Manayunk #produce #meats #eggs #cheese #garlic #shallots #sauces #honey #applecider #kombucha #bread #macarons #jams #icecream #desserts #snacks #toffee #brittle #coffee #wine #hardcider #personalcare #cleaning #refills #candles #art #clothing #tie-dyed #woodworking @ppfarmersmarket