PRETZEL PARK FARMERS MARKET
Saturday, JULY 29th
10:00am – 2:00pm
Rain or Shine

! PARKS ON TAP !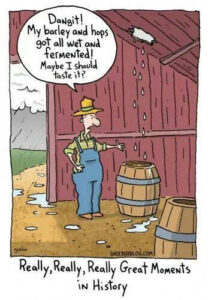 12 Noon – 10:00pm: – after shopping, stop to relax, have a drink and/or food.
Chat with your neighbors — meet new ones or catch up with old ones.
Please
STAY HOME if you have tested positive for Covid-19 or if you feel sick or have been sick within the last 14 days
.
If you prefer, many vendors are accepting pre-orders for market pickup — allowing you to get in and out quickly so you can enjoy the rest of your day.
How To Place An Order:  
use the link below the vendor's name if you are pre-ordering and note pre-order deadlines (pre-ordering is encouraged where available).  
**If someone else is picking up your orders, please let the vendors know the pickup person's full name. 
As always, we encourage our customers to wash fruits and vegetables before use.
*Walnut Run Farm
Credit cards [$10 minimum]; Cash
Melvin will be bringing: Veggies (spinach, lettuce, salad mix, kale, cherry tomatoes, tomatoes, scallions, rhubarb, asparagus, string beans, red beets, zucchini, broccoli, cucumbers, carrots, onions, new potatoes, sweet potatoes and herbs); fruit (peaches); meats (grass-fed beef, pork, veal); pastured poultry; eggs; cheese; cheeseburger soup; chili soup; pizza kits; baked goods; kombucha; and maple syrup.  *Peaceful Springs Farm's products are now available here.  Also, there will be hanging baskets.
*NEW* MadCrumbs
Cash; Square; ApplePay; Venmo
Maddy sources the best ingredients to produce small batch macarons which she will be bringing to the market.
*NEW* Mike's Guac
Cash: Credit Cards; Venmo; PayPal; CashApp; Zelle
They will be bringing their 11 ingredient guacamole (regular and spicy) as well as salsa and pico de gallo:  1 for $6; 2 for $11; 3 for $15 (3 or more dips gets FREE chips); plus $5 each additional dip; Chips $2
*Slow Rise Bakery (at the Friends of Pretzel Park table)
Cash only
Frozen Bread Sale
: 
Sourdough, Miche, Garlic, Cheese, Sprouted Wheat, Multigrain, and Baguettes.
Baked goods: 4-seed cookies, peanut butter cookies, granola, and honey crisps.
*Spotted Horse Provisions – will return August 12
*NEW* Succession Fermentory
Cash; Credit Cards
Succession Fermentory produces sour and farmhouse ales using locally grown and sourced ingredients. They will be bringing the following beers:
Kobalos (4.4%) – Session ale brewed with barley and wheat malts, fermented with a single strain of Brettanomyces reputed for its production of tropical fruit flavors and aromas. Dry-hopped with with Nelson Sauvin, which contributes a medley of crushed grape, tropical fruit, and citrus notes.
Picea (6.4%) – Farmhouse ale brewed with copious amounts of locally forage spruce tips, and dry-hopped with Centennial hops. Fermented with a strain of Kviek yeast first isolated from a farmhouse brewery in Western Norway. The yeast produces flavors of orange and citrus and the spruce tips produce resinous flavors.
Solar Corona (6.3%) – Sour IPA brewed with wheat, oat, and barley malts from Deer Creek Malt House. Dry-hopped with Ales for ALS hop blend from Yakima Chief Hops. Proceeds from the sale of this beer benefit ALS research at the ALS Therapy Development Institute.
Nebulae (4.2%) – Fruited kettle sour made with strawberries from Green Meadow farm and rhubarb grown in-house. 
*Working Class Coffee
Credit Cards; Cash
They will be bringing freshly-roasted bagged coffee by the pound and half pound. If you like a REAL dark roast The Guatemala Dark roast is for you.  They roast beans from the Huehuetenago region as fully as possible bringing out deep and robust flavor with maximum oil extraction. *Possible flavor profile: Raw honey and baking chocolate.
*NEW* You Need Dessert
Cash; Credit Cards; Venmo; PayPal
A small, majority women-owned baking company serving the Philadelphia metro area. They will be bringing the following: assorted sweet bread loaves, mini pies, fruit cobbler, pound cakes, and jumbo cookies.
*NEW* Hollycroft Flower Farm
Cash; Credit Cards; Venmo; PayPal; CashApp
A New Jersey farm offering locally grown blooms in arrangements and wrapped bouquets and bunches. Occasionally starter gardens, seeds and potted herbs may be available as well. From time to time they also may have merchandise (tee shirts, tank tops, sweatshirts, hats) with their logo.  This week they will be bringing jar arrangements, wrapped bouquets and bunches.
*Pale40 Wax
Cash; Venmo
Pale40 Wax is back and will have its favorite and best selling hand crafted, small-batch, soy-based 4oz candles for some good old sniffin' & buyin' & burnin'. Candles: $7/small; $12/large.
*Shay Lynn (formerly ShayBeads)
Credit Cards; Venmo; Cash
Shay and Luke will be bringing their signature Handcrafted Jewelry, dainty earrings, gold filled and sterling silver necklaces with semiprecious stones, and hand stamped necklaces as well as tie dyed sweatshirts, artwork on apparel and many other handcrafted pieces. 
*Toil & Bubble Apothecary
Credit Cards; Cash
Although Donna Hornak has changed the company name from Tilted Haggis Soap, she still carries handmade micro-batch soap, scrubs, body lotion, massage oil, perfume oil spray, bug spray and shaving mugs. She also has incense and herb bundles.
++[Changes in vendors and/or products can occur]++
#farmersmarket #manayunk #produce #meats #eggs #cheese #fruit #kombucha #bread #cookies #snacks #bakedgoods #macarons #guac #salsa #pico #beer #coffee #candles #jewelry #sweatshirts #clothing #artwork #personalcare #bath #body #flowers   @ppfarmersmarket