PRETZEL PARK FARMERS MARKET
Saturday, JANUARY 15th
11:00am – 1:00pm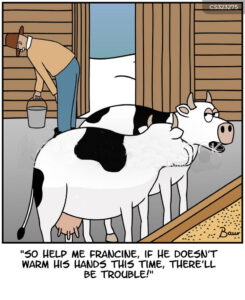 IF you are NOT vaccinated, you are required to wear a face covering at the market. If you are vaccinated, it is recommended that you wear a mask, but not required. STAY HOME if you feel sick or have been sick within the last 14 days.
If you prefer, many vendors are accepting pre-orders for market pickup — allowing you to get in and out quickly so you can enjoy the rest of your day. How To Place An Order: use the link below the vendor's name if you are pre-ordering and note pre-order deadlines (pre-ordering is encouraged where available). **If someone else is picking up your orders, please let the vendors know the pickup person's full name. As always, we encourage our customers to wash fruits and vegetables before use.
Food vendors:
*Walnut Run Farm
https://walnutrun.grazecart.com/
Credit cards [$10 minimum]; Cash
FMNP vouchers are accepted
Melvin will be bringing: Veggies (salad mix, spinach, baby kale, Brussel sprouts, onions, sweet potatoes, and potatoes); meats (grass-fed beef, pork, veal); pastured poultry; cheeseburger soup; chili soup; eggs; cheese; pizza kits; baked goods; kombucha; honey; and maple syrup.
Daniel will be bringing raw milk (quarts, half gallons and gallons), raw cheeses, butter, fresh cheddar curds, chev're and yogurt (plain only). Also GMO, soy-free brown eggs and goat milk bar soap.
Milk Jawn will be bringing small batch, handcrafted premium ice cream. Flavors will include Milk & Cookies, Chocolate Peanut Butter, Caramel Apple Pie, and Earl Grey with Honeycomb, among many others.
*Slow Rise Baking Company (at the Friends of Pretzel Park table)
http://www.slowrisebakery.com
Cash only
FROZEN BREAD SALE: Sourdough, Miche, Garlic, and Cheddar Cheese. Also, in limited supply: peanut butter flourless cookies, honey crisps, and maple walnut granola.
Non-Food vendors:
*Astral Twins Vintage
Cash, Venmo, PayPal, CashApp, Zelle,& Dogecoin
Vintage goods sourced by EB y K. Their vintage clothing selection includes crewnecks, hoodies, shirts and hats. If you have been to their pop ups before they have TONS of new stuff for you to go through! Along with their clothing, they also sell vintage glassware, cassette tapes, and both music & movie posters.
They will be bringing handmade wood decor for the home (baan, in Thai) including several pieces specific to Manayunk.
*NEW*faystringart
@faystringart
Cash; Venmo and Cash App
Nina Fay has been making string art and macramé for about four years and officially launched faystringart during the pandemic. She crafts mini macramé accessories like mini Macramé plant holders, coasters, bookmarks and Chapstick holders. Nina also teaches macrame for parties such as Birthday, Bridal, or just Fun Gatherings, etc.
Ray's Reusables brings the sustainability store closer to your front door. Featuring an array of bulk refills for your body care and cleaning needs, you can now bring your own container to the market to fill up on all of your home essentials including: laundry detergent, dish soap, hand soap, shampoo, conditioner, and more. In addition to her refill program Ray offers a selection of plastic free alternatives to single use and disposable products in your life.
⏰ pre-order deadline: Friday by 12Noon https://www.raysreusables.com For Preorders: in the note box on your cart screen please type "Pretzel Park" and the date of the market. At check out select pick up. Any orders not picked up the day of the market must be picked up at my studio address (the address shown at checkout).
Moya will be bringing handcrafted and specially designed resin jewelry such as earrings and chokers, and pendants; crafts such as ashtrays and card holders; trinkets; and art. All inspired by nature, recycled items, and a bit of shine!
Maddie will be bringing thrifted bleached clothing and resin art.