PRODUCE!  MUSHROOMS!  CONDIMENTS!  FRUIT!  MEATS!  CHICKENS!  EGGS!  CHEESE!  BREAD!  COFFEE!
We've always felt that our market's location — in Pretzel Park which includes a playground and dog run — has contributed to making the market kid-friendly, pet-friendly, and family-friendly.
We're also convenient to public transportation: SEPTA Routes: 35, 61, Manayunk-Norristown Regional Rail (Manayunk Line) Map here

Walnut Run Farm
Kennett Square Specialties
Offbeat Gourmet
Slow Rise Bakery
Santosha Handmade All Natural Products
Walnut Run Farm
Honey Brook, PA
Credit cards accepted
Melvin Fisher will be bringing pork, including but not limited to spare ribs, bacon, chipped ham, and a number of different sausages which are all nitrate free cured meats — No MSG seasonings— and 100% grass-fed beef, such as a variety of steaks, ground beef, burger patties ready for grilling, and beef sticks and bologna. He also will be bringing eggs and chicken (whole chicken, bone-in and boneless breasts, and drumsticks) from the farm. In addition, he will be bringing Alpine Heritage Creamery's cheese (8 ounces) made from raw grass-fed milk (Sharp, Smoked, and Mild Cheddar, Pepper Jack, Colby, and Swiss). Cheese samples will be available.
IN ADDITION, Melvin will be bringing fresh produce and fruit from a neighbor, Riehl Farm!
Sweet Corn, Tomatoes, Green Peppers, Cucumbers, Zucchini, Summer Squash, Green Beans, Wax Beans, Kale, Lettuce, Swiss Chard, Potatoes, Shallots, Onions, Peaches, Blueberries, Cantaloupe, Watermelon, and Nectarines.  Maybe plums.  Limited number of bouquets.
Kennett Square Specialties
Kennett Square, PA
www.ksssales.com
Credit cards accepted
Auben will be bringing mushrooms — Portobello, Crimini, Shiitake, Maitake, King Oyster, Pioppino, Pom Pom (Lion's Mane), Gray Oyster, and Yellow Oyster mushrooms. He also will be bringing dried mushrooms, mushroom teas ($12 per box), and mushroom jerky. Wild mushrooms can be preordered depending on what's in season and what is available. Please contact Mark at mgarner@ksssales.com for any further questions.
Offbeat Gourmet
New Hope (Bucks County), PA
www.offbeatgourmet.com
Credit cards accepted
Roberta will be bringing 100% all natural condiments that are gluten free and non GMO. Among them, she will have a fresh product:  roasted red beet hummus.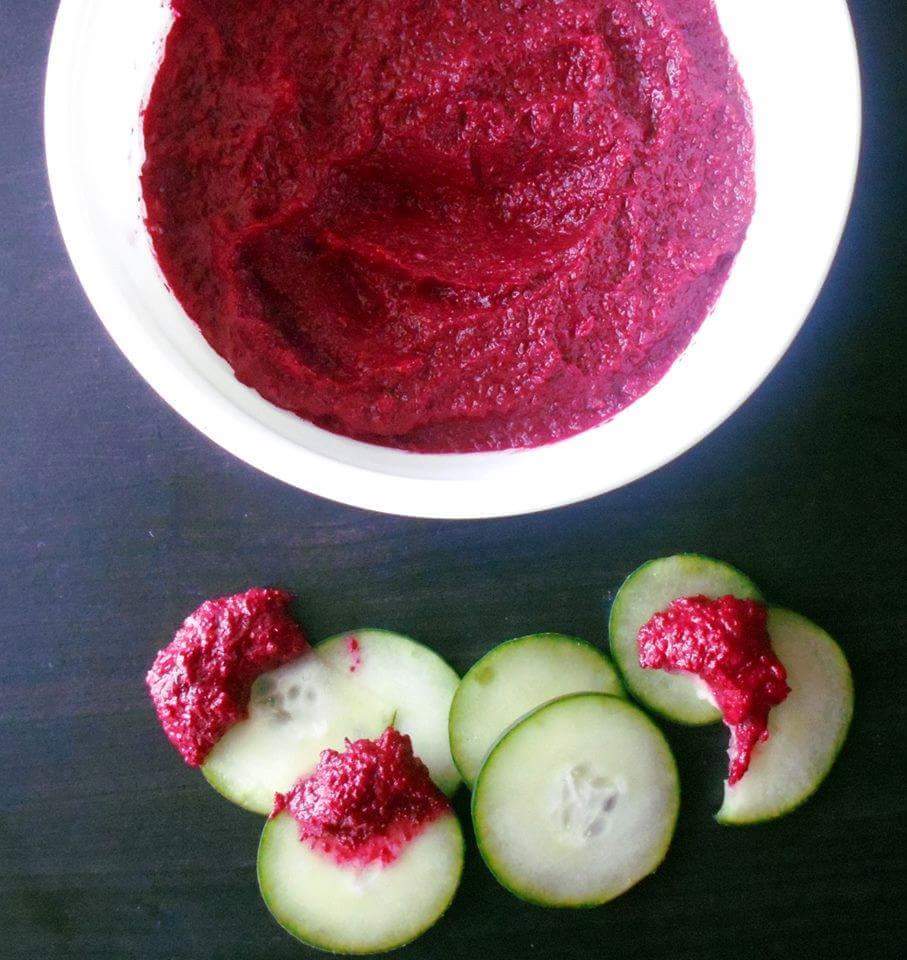 The highlight:  Blueberry Bourbon Barbecue Sauce.
Blueberry Bourbon Ribs (Picture collage below)
Cooked in the oven… shhhh!  But, feel free to apply this recipe using your grill for even better results! 👌 But use in-direct heat cooking method
1)Rinse and trim your ribs. Apply favorite "Dry Rub".
2)Bake @ 285'f for 3 hours. Flipping every 45 minutes.
3)Push temp up to 350 for 30 minutes.
4)Drop temp down to 220 and apply sauce.
Baste with sauce every 10 minutes until desired sauciness is achieved!


Offbeat Gourmet condiments include: bbq style grilling sauces, rubs, fermented and aged hot sauces, savory spreads, mustard, marmalade and premium preserves.
Slow Rise Bakery
Lancaster, PA
http://www.slowrisebakery.com
Cash only
Brian Hernon's bread will be at the Friends of Pretzel Park table — sprouted wheat, multigrain, 7-grain, sunflower flax whole wheat, cinnamon raisin, sourdough, Miche, and baguette  — as well as baked goods (4-seed cookies, peanut butter cookies, honey crisp and granola).