THE PRETZEL PARK FARMERS MARKET
National Siblings Day: Shop Small Businesses
SATURDAY, APRIL 10th
11:00am – 1:00pm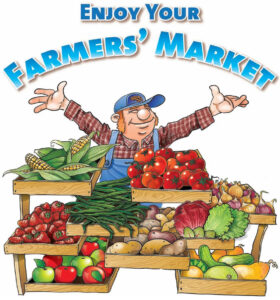 PLEASE remember you are required to wear a face covering at the market and practice safe distancing of 6 feet. Also, please enter the market through the Roxborough Avenue en-trance on Silverwood Street to help us form a one-way foot traffic path through the market.
As always, we encourage our customers to wash fruits and vegetables before use. If you prefer, many vendors are accepting pre-orders for market pickup — allowing you to get in and out quickly so you can enjoy the rest of your day. How To Place An Order: use the link below the vendor's name if you are pre-ordering and note pre-order deadlines (pre-ordering is encouraged where available). **If someone else is picking up your orders, please let the vendors know the pickup person's full name.
Our lineup for preorders and onsite purchases:
New vendors:
*Baan Wood – local Manayunk couple who make handmade wood decor for the home (baan, in Thai).
https://www.etsy.com/Shop/BaanWood
https://www.facebook.com/baanwood1
Credit cards; Cash
Food Vendors:
*Walnut Run Farm – Veggies (spinach, salad mix, arugula, carrots, radishes, onions, scallions, sweet potatoes, and potatoes); meats (grass-fed beef, pork, veal); pastured poul-try; cheeseburger soup; chili soup; eggs; cheese; pizza kits; baked goods; kombucha; hon-ey; and maple syrup.
Now accepting FMNP vouchers.
https://walnutrun.grazecart.com/
Credit cards [$10 minimum]; Cash
*Fifth of a Farm Creations – is a Family owned and operated business located in Phila-delphia. All of their Jams and Jellies are hand crafted in small batches using all natural ingredients. Need a gift for someone? Don't stress! Fifth of a Farm Creations is here to save the day! Fifth of a Farm Creations Products make the perfect Gift. A delec-table assortment of their Preserves are available in Mini-Jars in a variety of Gift Boxes, for that special Person.
⏰ pre-order deadline: Friday by 12Noon of market week
www.fifthofafarm.com
Use shipping option "pickup at Pretzel Park Farmers Market"
267-566-0490 & 267-738-6485 (questions & comments).
Credit cards & Cash accepted
*Five Saints Distilling – a unique distillery in a historic firehouse in Norristown commit-ted to producing a wide range of quality, premium, and ultra-premium spirits in a world class micro-distillery. We make Premium Vodka, White Whiskey, Savory Tuscan Style Gin, Blood Orange Liqueur, Maple Bourbon Butter Pecan Flavored Rum, and Raspberry-Lavender Absinthe Americané. We'll also have several pre-mixed and Ready TO-GO Cocktails sealed for your home enjoyment.
https://fivesaintsdistilling.com
Credit cards; Cash accepted
*Kouklet Brazilian Bakehouse – specializes in Brazilian baked goods. They will be bringing the following: Cake Rolls, Dream Cream Donut (Sonhos), and Heart of Palm Handpies.
www.kouklet.com
Credit cards; Cash
*Moishe's Pickles & Sours – New York Kosher pickles and sours. This week's offer-ings: pineapple, mango, watermelon, beets, turnips, marinated mushrooms, olives, green tomatoes, green beans, new pickles, half sours, and more. Pickles on a stick: $3!
Credit cards; Cash
*Stone and Key Cellars – produces wine using grapes sourced from some of the finest regions of California, Washington, and Chile. Also, makes Hard Ciders using apples pri-marily sourced from Bucks County, PA.
⏰ pre-order deadline: Thursday at 5:00PM
https://commerce.arryved.com/location/BbyVjZgj
In the comments/car type the need to write Pretzel Park pick up.
Credit cards; Cash
*Working Class Coffee – While Derick, the owner, roasts satisfying coffee, he donates 10% of his profit from every sale to his non-profit partners to battle poverty. He'll be selling hot coffee, and bagged coffee by the pound and half pound.
https://www.workingclass.coffee
Credit cards; Cash
Non-Food Vendors
*Hundeglück, Off the Leash Dog Treats – provides the most delicious all-natural gourmet dog treats that your pooches are sure to love. Freshly baked in their kitchen, these treats are full of the flavors dogs go wild about. Fresh, natural, chemical-free prod-ucts are selected for each treat.
https://www.hundegluck.com
https://www.facebook.com/hundegluck
Credit cards; Cash
*Elizabeth Peyton Creations – an all natural and organic skin care line that uses no harsh chemicals or any preservatives in their products. Elizabeth Peyton loves to think of their products as "Garden to Body" because they collect local produce such as fruits, veggies, and herbs from farms and/or Gardens in the Philadelphia area and Suburbs and use these kinds of produce in their products. Elizabeth Peyton Creations body products are also scented with essential oils and some natural extracts."
www.elizabethpeytoncreations.com
Credit cards; Cash; Venmo
*Pale40 Wax – Pale40 Wax makes soy-based candles: i.e., a 4oz candle evenly balanced to throw a consistently timeless scent whether lit or without flame. The burn times are tested per batch, and time and time again, result in a 22 to 25 hour throw per candle dur-ing a 2-1/2 hour burn session. The wicks are never hard to cut, the soy wax melts evenly throughout the burn process, and the jars are easy to empty, clean, and reuse. Mark will be carrying Market favorites on a weekly basis – Thunder Storm, Coffee, Apple Orchard, Whiskey Neat, and Blissful Retreat – and will rotate the following: Maple Bour-bon, Lavender Meadow, Clementine Grove, and Japanese Zen Garden.
$7 for 4oz.; $14 for 8oz.
⏰ pre-order deadline: Thursday by 8:00PM
pale40wax@gmail.com (preorders & Mail Order available)
Cash only
*Ray's Reusables – Ray will be featuring her new VAN that doubles as a filling station for body care, laundry, and cleaning materials. For more information about this endeavor and products that will be available see her website. She also creates one-of-a-kind prod-ucts focusing on repurposed and organic materials including: travel cutlery rolls, zipper pouches, face masks, and more. For each mask that Ray sells she's donating 20% of the profits from each to organizations working to feed the people of Philadelphia.
⏰ pre-order deadline: Friday by 12Noon
https://raysreusables.com
Select "pick up" at check out and Ray will email you to verify your pick up location.
Credit cards; Cash
*Redwood Durable – Josh creates durable waxed canvas and leather goods.
https://www.redwooddurable.com
Credit cards; Cash
*ShayBeads – Shana (Shay) has been in the jewelry industry for more than 10 years and has an extensive knowledge of gemology and precious metals. Since 2015 she runs her business with her husband Luke. They have joyfully and lovingly handcrafted their signa-ture expandable beaded bangles, dainty earrings, chain link bracelets/anklets, and hand stamped necklaces. They also handcraft soft, comfy tie dye crewneck sweatshirts.
https://www.shaybeads.com
Credit cards; Venmo; Cash
*The FussyCutting Quilt Shop – In addition to quilts for adults, toddlers and babies, Jordyn also creates a number of eco friendly items including Beeswax Food Wraps, Re-usable Make Up Removers, Reusable Paper Towels and Wipes, and Reusable Sandwich and Snack bags. A variety of Baby items including Burp Cloths, Blankets, Bibs, and Teething Rings can be preordered on her Etsy Shop fussycutting.etsy.com just use the code PorchPickup at checkout and include the Pretzel Park Farmers Market in the com-ments section.
⏰ pre-order deadline: Thursday by Midnight
thefussycuttingquiltshop.com
https://www.etsy.com/fussycutting
https://www.facebook.com/fussycutting
fussycutting@gmail.com
Credit and Debit cards; Cash
We are determined to make this a low-risk shopping experience for you, the vendors, and our volunteer staff. With that in mind, we ask you to follow these safety protocols:
Market Rules
• All shoppers, vendors, staff, and volunteers MUST wear a face mask or covering
• Only one shopper per household — please leave your children at home
• No pets, we just don't have room
• Stay 6 feet from other shoppers
• Only one shopper per vendor table — if a shopper is already at a table, WAIT 6 feet back
• STAY HOME if you feel sick or have been sick within the last 3 days
It will be so good to see you again. Please know that we will be smiling behind our masks when we see you at the market.