FOOD VENDORS
CRAFT/NON-FOOD VENDORS
---
Walnut Run Farms — Honey Brook, PA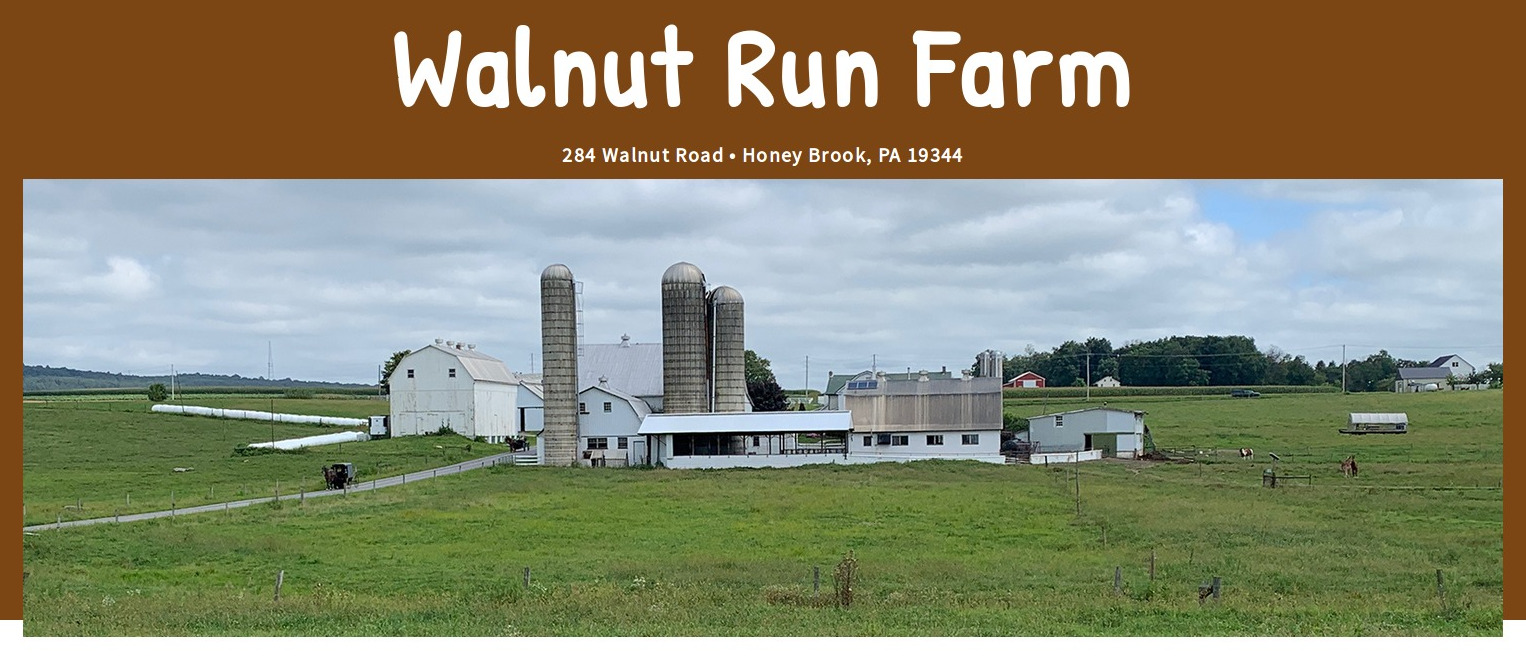 Point-to-Purchase only
Vendor Information
Melvin and Linda Fisher own and operate Walnut Run Farm in Chester County and are returning for their third year at the market. They emphasize soil health and pay close attention to the specific needs of each vegetable species. They believe optimal soil health and, consequently, plant health will result in food that excels in shelf life and, ultimately, flavor.
Melvin sells produce, meat (pork, including but not limited to spare ribs, bacon, chipped ham, and a number of different sausages which are all nitrate free cured meats — No MSG seasonings — and 100% grass-fed beef, such as a variety of steaks, ground beef, burger patties ready for grilling, and beef sticks and bologna), poultry, eggs, and baked goods from the farm, as well as kombucha, honey and maple syrup. He also has Alpine Heritage Creamery's cheese made from raw grass-fed milk, aged a minimum of 60 days — Sharp, Smoked, and Medium Cheddar, Herbal Jack, Colby, and Swiss and Yogurt Cheese.
---
Viva Leaf Tea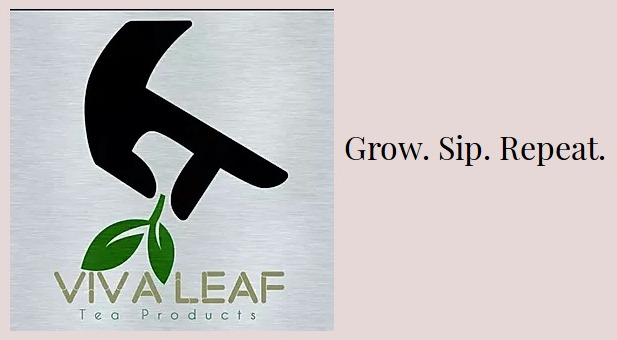 Pre-Order
Please pre-order by Wednesday at 5pm.
Pick Pretzel Park for your delivery method at Checkout.

Credit cards
Vendor Information
Christa, owner of Viva Leaf Tea, blends farm-fresh herbs with various black, white, and green teas and also full herbal tisanes. The hand-curated teas promote positive health initiatives and ailment relief. Some options include pain management, spicy metabolism booster/cold fighter, tummy soother, calm and de-stress, Keto-appetite management, and lemon berry to detox, among others. The herbs are also used to infuse honey and hand-craft tea syrups into delectable herbal sweeteners. As featured in the Philadelphia Inquirer.
---
Stone & Key Cellers

Pre-Order
Please pre-order by Thursday at 5:00PM
Pick Pretzel Park as the pickup location.

Credit cards
Vendor Information
Launched in Autumn 2013 by Jason and Deb Harris, Stone & Key Cellars follows an urban winery model producing wine using grapes sourced from some of the finest regions of California, Washington, and Chile to make Cabernet Sauvignon, Royal Kane, Seville Orange Sangria, among others.
They also make Hard Ciders using apples primarily sourced from Bucks County, PA.
The winery also offers patrons a unique, hands-on experience creating their own wine at a state-of-the-art commercial winery
---
Valentine Chocolate Company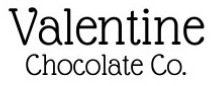 Pre-Order
Please pre-order by Thursday at 5:00PM
Pick THIS WEEKS FARMER'S MARKETS then pick PRETZEL PARK FARMERS MARKET

valentinechocolatecompany@gmail.com (questions only)
215-510-1857 (questions only)
Credit cards
Vendor Information
Local pastry chef Sandra Valentine founded her artisan chocolate company in 2018. Specializing in fresh, handcrafted small-batch chocolates. Some of her creations include chocolate caramel Hedgehogs, dried fruit & nut Mendiants, Bonbon collections, and crunchy butternut toffee.
---
Piggyback Treats Company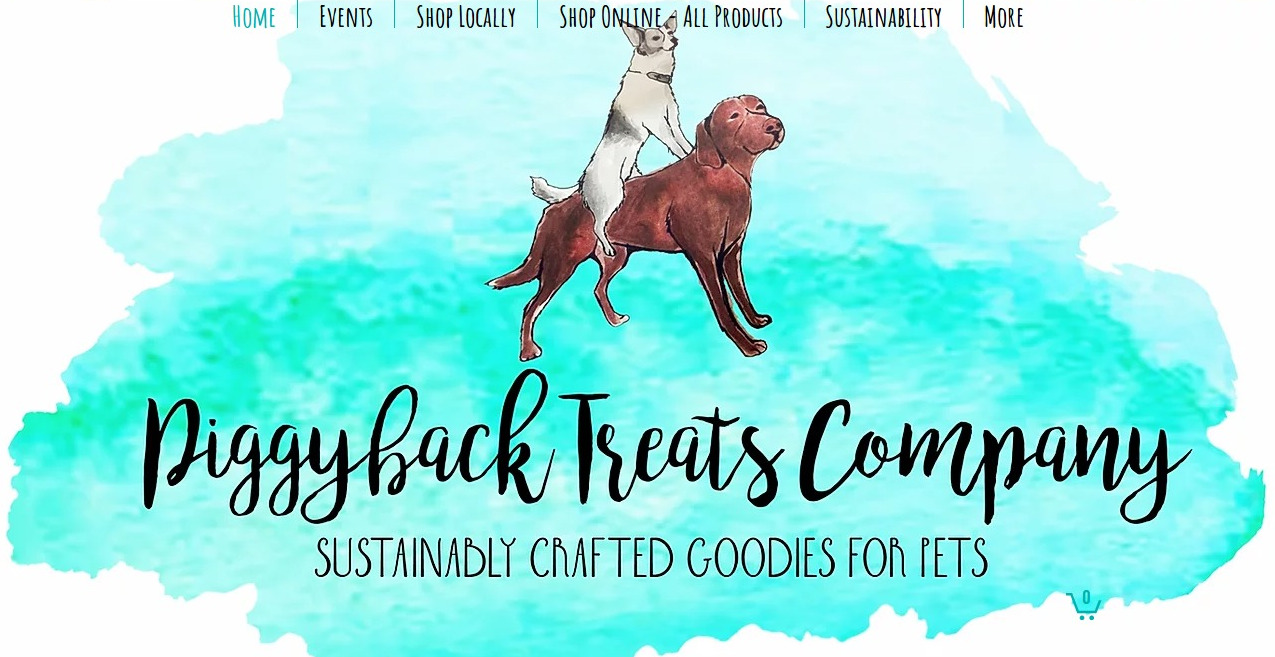 Pre-Order
Please pre-order by Friday at 10:00PM
Pick Pretzel Park for the Delivery Method at checkout

You can also order in-person at the market for delivery or pickup the following week.
info@piggybacktreats.com (questions only)
Credit cards
Vendor Information
Jennifer Kirby owns the company and creates each original recipe with the goal of making the main ingredient a "rescued" food item. What that means, is that she and her employees work with many local and regional businesses to help reduce their food waste, and maximize on their hard work, time and dedication to their farm or business.
They produce top quality, human-grade treats without the use of preservatives, imitation flavors, sugars or unnecessary additives.
Each of their ingredients serves a purpose! They only use fresh, quality ingredients from reputable sources. Also, they sell pet care items, rescued fabric toys and bandanas, hand-crocheted scarves and sticker and button fan gear.
---
Crochet Gyrl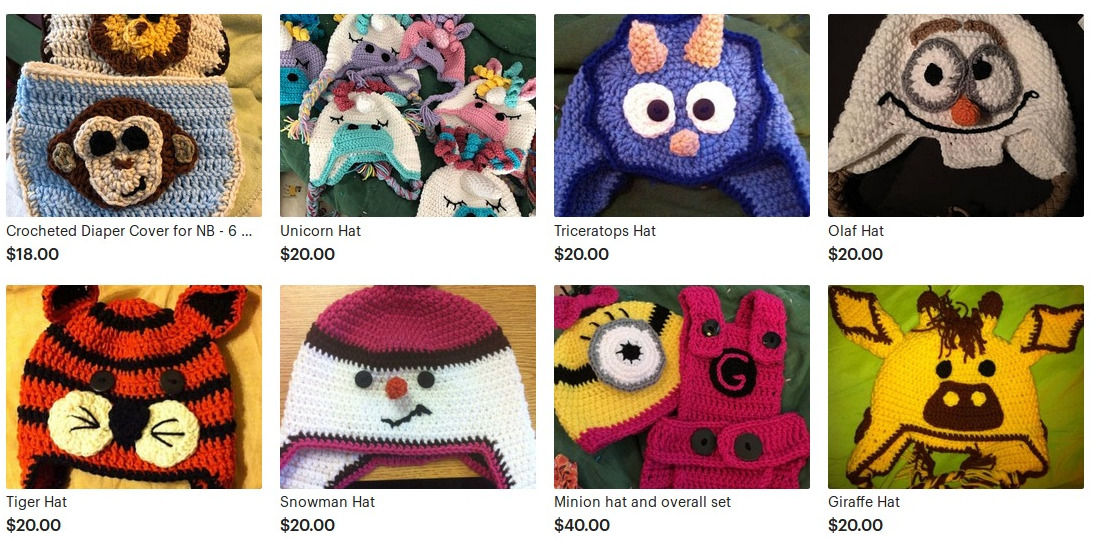 Pre-Order
Please pre-order by Thursday at 8:00PM
Please write in Pick up at Pretzel Park in the Add a note to CROCHETGRYL box on the checkout page

You can also email pre-orders to CampbellGyrl@icloud.com
951-381-2191 (Questions)
Credit cards
Vendor Information
Jaclyn crochets just about anything— most importantly, mask extenders to make wearing a mask more comfortable. She'll also have other items.
Mushroom and Company (weekly)
Kennett Square, PA
https://mushroomandcompany.com (point-to-purchase only)
info@mushroomandcompany.com (questions)
Credit cards; Cash
Straight from the mushroom capital of the United States!
Mushroom and Company sells fresh and dried mushroom, mushroom coffee and tea (also iced), mushroom powder, meatless products, roasted products, purees, and mushroom supplements. They also sell mushroom t-shirts and trinkets. In addition, they now have peanuts, taffy, Carmel corn, and some candy.
---
Slow Rise Baking Company (weekly)
Lancaster, PA
http://www.slowrisebakery.com
Point-to-Purchase only (at Friends of Pretzel Park table)
Cash
Brian Hernon is the baker at Slow Rise Bakery. He uses as many organic ingredients as is practical and no preservatives. He shapes by hand and follows artisan standards for ingredients, slow dough development and labeling. His breads contain a high percentage of fiber providing a fiber-carbohydrate ratio that is healthier than commercial bread and most of his breads do not contain oil which many bakeries use to makeup for their lack of flavor and keeping qualities. He generally bakes the following breads: Sourdough, Miche, 7-Grain, Sprouted Wheat, Whole Wheat, Spelt, Multigrain, Sunflower Flax, Maple Oat, Cinnamon Raisin, and Baguettes. He also bakes 4-seed cookies, peanut butter flourless cookies, honey crips and makes maple walnut granola. Not every variety each week
---
.Dr. Wutzit's Wonder Balls (most weeks)
Philadelphia, PA
facebook.com/DrWutzitsWonderBalls (point-to-purchase only)
Credit cards; Cash
Traveling food cart serving a delicious variety of handmade fried savory balls, including Lobster Mac Balls, Short Rib & Cheddar Balls, Buffalo Chicken Bleu Balls, and Classic Arancini.
---
Ray's Reusables (bi-weekly)
Philadelphia (Brewerytown), PA
https://raysreusables.com (preorders by 12Noon on Fridays)
— when you order through my website, be sure to select "pick up" at checkout. I'll email you after I receive your order to verify your pick up location.
Credit cards; Cash
Ray Daly creates one-of-a-kind products designed with the environment in mind. Focusing on repurposed and organic materials she makes every day reusables including: travel cutlery rolls, zipper pouches, face masks, and more. For each mask that Ray sells she's donating a mask to local organizations in need.
---
Okwuma Originals, LLC (currently, website only)
Major Credit cards and PayPal accepted via website
Michel founded the company two years ago while suffering from a horrible bout of shingles on her scalp, face, and body. After extensive research on natural remedies, she combined the wonderful anti-inflammatory and moisturizing properties of raw Shea butter and oil with organic, virgin coconut and/or grapeseed oils and added the healing powers of pure, therapeutic grade Essential Oils. She made numerous butters, creams, oils, and spray mixtures with these ingredients and was able to drastically reduce the pain and shorten the duration of the shingles as well as the subsequent postherpetic neuralgia.
Her Shea-based Essential Oil blends are available in the following formats:
– Shea Butter-based Hair & Body Butters or Muscle & Joint Cream
– Shea Oil-based Hair & Body Oils or Muscle & Joint Oil
– Shea Butter-based Exfoliating Body Scrubs
– Custom blended formulas