Not all vendors are at every market. Check our weekly At-The-Market posts.
FOOD VENDORS
CRAFT/NON-FOOD VENDORS
FOOD TRUCKS
---
Walnut Run Farms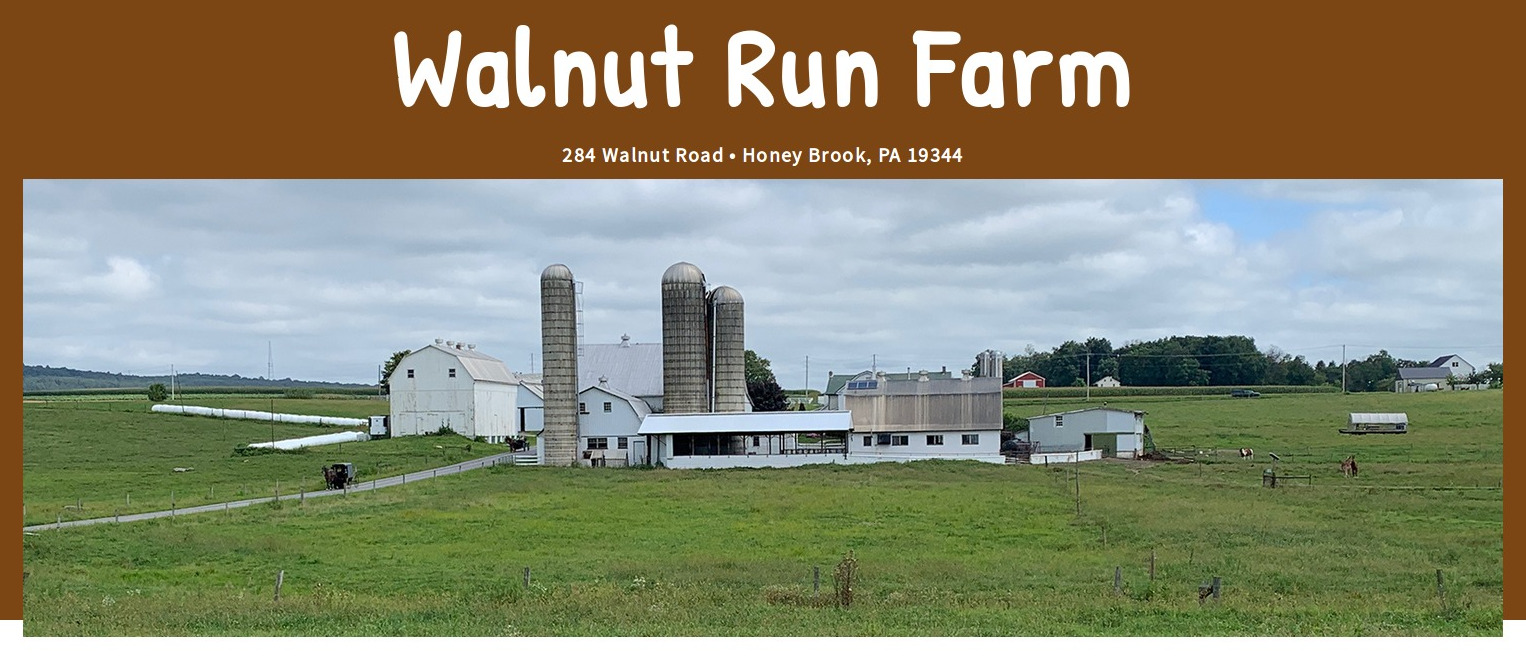 Point-to-Purchase only
Vendor Information
Melvin and Linda Fisher own and operate Walnut Run Farm in Chester County and are returning for their third year at the market. They emphasize soil health and pay close attention to the specific needs of each vegetable species. They believe optimal soil health and, consequently, plant health will result in food that excels in shelf life and, ultimately, flavor.
Melvin sells produce, meat (pork, including but not limited to spare ribs, bacon, chipped ham, and a number of different sausages which are all nitrate free cured meats — No MSG seasonings — and 100% grass-fed beef, such as a variety of steaks, ground beef, burger patties ready for grilling, and beef sticks and bologna), poultry, eggs, and baked goods from the farm, as well as kombucha, honey and maple syrup. He also has Alpine Heritage Creamery's cheese made from raw grass-fed milk, aged a minimum of 60 days — Sharp, Smoked, and Medium Cheddar, Herbal Jack, Colby, and Swiss and Yogurt Cheese.
---
Stone & Key Cellers

Pre-Order
Please pre-order by Thursday at 5:00PM
Pick Pretzel Park as the pickup location.

Credit cards
Vendor Information
Launched in Autumn 2013 by Jason and Deb Harris, Stone & Key Cellars follows an urban winery model producing wine using grapes sourced from some of the finest regions of California, Washington, and Chile to make Cabernet Sauvignon, Royal Kane, Seville Orange Sangria, among others.
They also make Hard Ciders using apples primarily sourced from Bucks County, PA.
The winery also offers patrons a unique, hands-on experience creating their own wine at a state-of-the-art commercial winery
---
Valentine Chocolate Company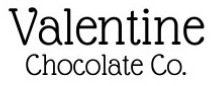 Pre-Order
Please pre-order by Thursday at 5:00PM
Pick THIS WEEKS FARMER'S MARKETS then pick PRETZEL PARK FARMERS MARKET

valentinechocolatecompany@gmail.com (questions only)
215-510-1857 (questions only)
Credit cards
Vendor Information
Local pastry chef Sandra Valentine founded her artisan chocolate company in 2018. Specializing in fresh, handcrafted small-batch chocolates. Some of her creations include chocolate caramel Hedgehogs, dried fruit & nut Mendiants, Bonbon collections, and crunchy butternut toffee.
---
Piggyback Treats Company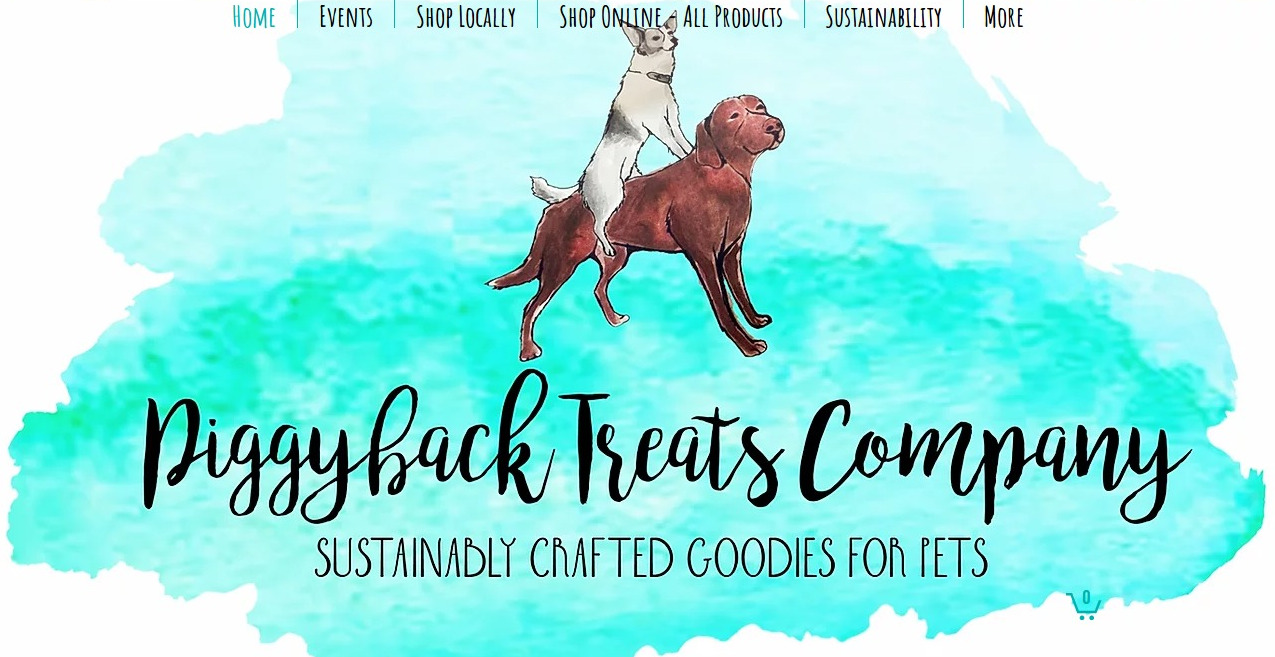 Pre-Order
Please pre-order by Friday at 10:00PM
Pick Pretzel Park for the Delivery Method at checkout

You can also order in-person at the market for delivery or pickup the following week.
info@piggybacktreats.com (questions only)
Credit cards
Vendor Information
Jennifer Kirby owns the company and creates each original recipe with the goal of making the main ingredient a "rescued" food item. What that means, is that she and her employees work with many local and regional businesses to help reduce their food waste, and maximize on their hard work, time and dedication to their farm or business.
They produce top quality, human-grade treats without the use of preservatives, imitation flavors, sugars or unnecessary additives.
Each of their ingredients serves a purpose! They only use fresh, quality ingredients from reputable sources. Also, they sell pet care items, rescued fabric toys and bandanas, hand-crocheted scarves and sticker and button fan gear.
---
Deer Creek Malthouse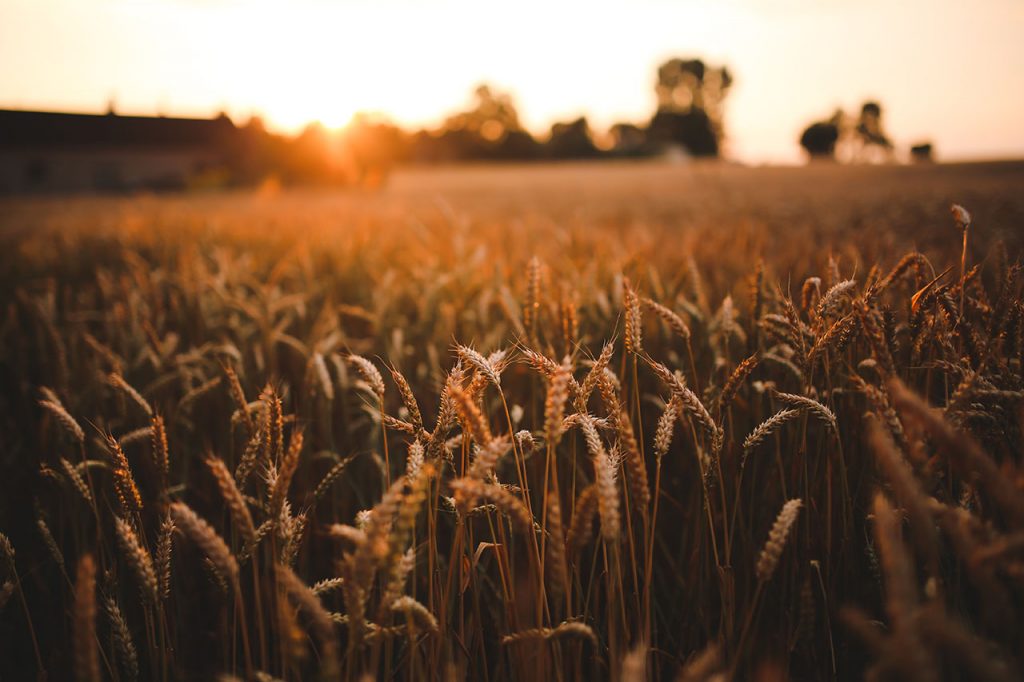 Pre-Order
⏰ pre-order deadline: Friday by 12:00 Noon
Select "Local Pickup" in your shopping cart and choose "Pretzel Park F.M." at the end of checkout from the drop-down list of locations. A confirmation email is sent immediately after the checkout is complete to the email address provided during checkout.
717-746-MALT
Vendor Information
Deer Creek Malthouse produces specialty malt ingredients for food and beverages made with 100% locally grown grain. Now you can enjoy the same high quality, flavorful grain, and malt used by top local chefs, brewers, and distillers at home. Their rotating lineup of consumer products is inspired by seasonal ingredients, the farmers who grow grain, and their whimsical palates.
---
Crochet Gyrl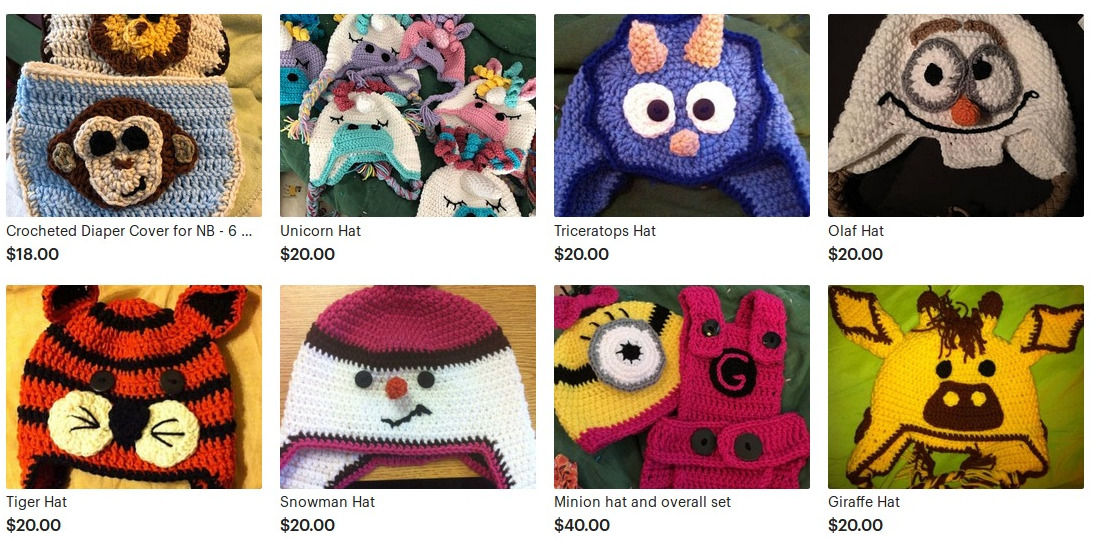 Pre-Order
Please pre-order by Thursday at 8:00PM
Please write in Pick up at Pretzel Park in the Add a note to CROCHETGRYL box on the checkout page

You can also email pre-orders to CampbellGyrl@icloud.com
951-381-2191 (Questions)
Credit cards
Vendor Information
Jaclyn crochets just about anything— most importantly, mask extenders to make wearing a mask more comfortable. She'll also have other items.
---
Mushroom and Company
Vendor Information
Weekly
https://mushroomandcompany.com (point-to-purchase only)
info@mushroomandcompany.com (questions)
Credit cards; Cash
Straight from the mushroom capital of the United States!
Mushroom and Company sells fresh and dried mushroom, mushroom coffee and tea (also iced), mushroom powder, meatless products, roasted products, purees, and mushroom supplements. They also sell mushroom t-shirts and trinkets. In addition, they now have peanuts, taffy, Carmel corn, and some candy.
---
Slow Rise Baking Company
Vendor Information
Slow Rise Baking Company (weekly)
Lancaster, PA
http://www.slowrisebakery.com
Cash
Brian Hernon is the baker at Slow Rise Bakery. He uses as many organic ingredients as is practical and no preservatives. He shapes by hand and follows artisan standards for ingredients, slow dough development and labeling. His breads contain a high percentage of fiber providing a fiber-carbohydrate ratio that is healthier than commercial bread and most of his breads do not contain oil which many bakeries use to makeup for their lack of flavor and keeping qualities. He generally bakes the following breads: Sourdough, Miche, 7-Grain, Sprouted Wheat, Whole Wheat, Spelt, Multigrain, Sunflower Flax, Maple Oat, Cinnamon Raisin, and Baguettes. He also bakes 4-seed cookies, peanut butter flourless cookies, honey crips and makes maple walnut granola. Not every variety each week
---
Dr. Wutzit's Wonder Balls
Vendor Information
facebook.com/DrWutzitsWonderBalls
Credit cards; Cash
Traveling food cart serving a delicious variety of handmade fried savory balls, including Lobster Mac Balls, Short Rib & Cheddar Balls, Buffalo Chicken Bleu Balls, and Classic Arancini.
---
Ray's Reusables
Vendor Information
Bi-weekly
https://raysreusables.com (preorders by 12Noon on Fridays)
— when you order through my website, be sure to select "pick up" at checkout. I'll email you after I receive your order to verify your pick up location.
Credit cards; Cash
Ray
creates one-of-a-kind products designed with the environment in mind. Focusing on repurposed and organic materials she makes every day reusables including: travel cutlery rolls, zipper pouches,
face masks
, and more. For each mask that Ray sells she's donating 20% of the profits from each to organizations working to feed the people of Philadelphia.
⏰
pre-order deadline: Friday by 12Noon
— select "pick up" at check out and Ray will email you to verify your pick up location.
---
Okwuma Originals, LLC
Vendor Information
Website Only

Major Credit cards and PayPal accepted via website
Michel founded the company two years ago while suffering from a horrible bout of shingles on her scalp, face, and body. After extensive research on natural remedies, she combined the wonderful anti-inflammatory and moisturizing properties of raw Shea butter and oil with organic, virgin coconut and/or grapeseed oils and added the healing powers of pure, therapeutic grade Essential Oils. She made numerous butters, creams, oils, and spray mixtures with these ingredients and was able to drastically reduce the pain and shorten the duration of the shingles as well as the subsequent postherpetic neuralgia.
Her Shea-based Essential Oil blends are available in the following formats:
– Shea Butter-based Hair & Body Butters or Muscle & Joint Cream
– Shea Oil-based Hair & Body Oils or Muscle & Joint Oil
– Shea Butter-based Exfoliating Body Scrubs
– Custom blended formulas
---
Pale40 Wax
Vendor Information
Pale40 Wax makes soy-based candles: i.e., a 4oz candle evenly balanced to throw a consistently timeless scent whether lit or without flame. The burn times are tested per batch, and time and time again, result in a 22 to 25 hour throw per candle during a 2-1/2 hour burn session. The wicks are never hard to cut, the soy wax melts evenly throughout the burn process, and the jars are easy to empty, clean, and reuse. Mark will be carrying Market favorites on a weekly basis – Thunder Storm, Coffee, Apple Orchard, Whiskey Neat, and Blissful Retreat – and will rotate the following: Maple Bourbon, Lavender Meadow, Clementine Grove, and Japanese Zen Garden.
$7 for 4oz.; $14 for 8oz.
⏰
pre-order deadline: Thursday by 8:00PM [weekly]
---
The Wandering Moss
Vendor Information
https://www.etsy.com/shop/thewanderingmoss
https://www.facebook.com/TheWanderingMoss Instagram: @thewanderingmoss Credit and Debit Cards; Venmo; and Cash Holly Cleary creates original illustrations (home, plants and animal), prints, cards, pins and charms. Currently accepting custom orders for home, family or pet portraits. Custom orders are 1-2 week turn around.
---
Crisp Microgreens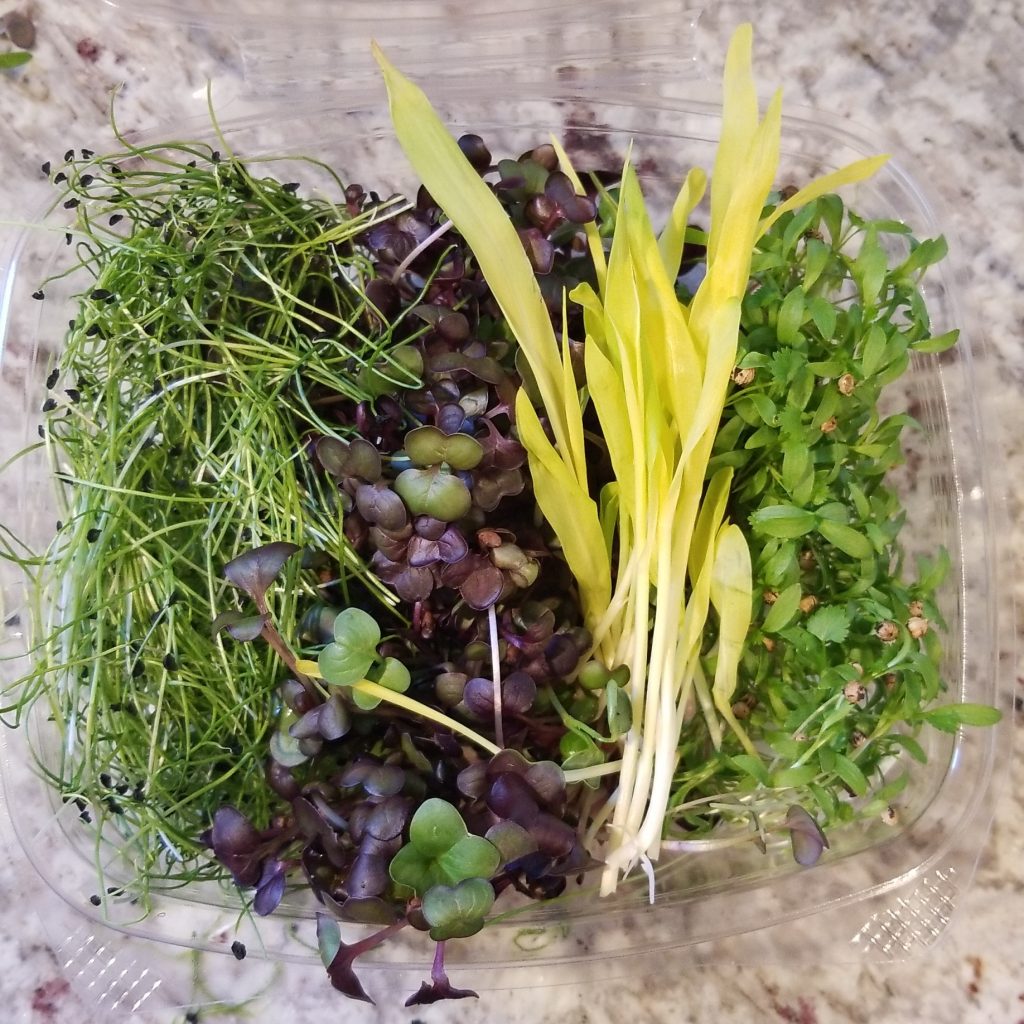 Vendor Information
Ed Samaniego grows microgreens vertically and hydroponically. His microgreens varieties are: Purple Radish, Rose Radish, Sunflowers, Sweet Peas, Snow Peas, Broccoli, Cauliflower, Beets, Kale, and Wasabi. He also propagates and sells houseplants: Philodendrons and other Aroids, Monsteras, Hoyas, Peperomioides, Alocasias, Colonial, Begonias, and Oxalis
---
Greenhill Farms Rustic Woodshop
Vendor Information
Founded in 2017, Steve Pomarico specializes in quality rustic home decor and food friendly items that emphasize the natural beauty of the wood by keeping the natural edge and bark, when possible, and accenting the wood's grain. All wood is locally sourced. Items include small tables, cutting boards and serving trays, spoons, spoon rests and many kinds of small to mid-size bowls. Many pieces include turquoise or malachite inlay as an enhancement.
Cash only
---
Ash True Goods
Vendor Information
Morgan and Jason create housewares and wearables with a focus on natural elements.
⏰ pre-order deadline: Thursday by 6:00PM
http://ashtruegoods.com/ — use Promo Code PRETZEL for discounted date and select pick up at checkout.
Facebook, Instagram
Venmo; Cash
---
Rainy Day Handmade
Vendor Information
Amanda has all your face mask needs covered: over 100 prints to choose from and options to upgrade your mask with a strawhole, a clear vinyl window, or even a mask that doubles as a stylish scarf! Also, handmade tote bags, zipper pouches, and macrame wall hangings.
⏰ pre-order deadline: Thursday by 12 Noon
Instagram — @rainy.day.handmade and click through the "Masks!" highlight. All instructions & print options are on there. Or, if you don't have Instagram, same information can also be found at the following Google Drive folder
Venmo; Paypal; Cash
---
Redwood Durable
Vendor Information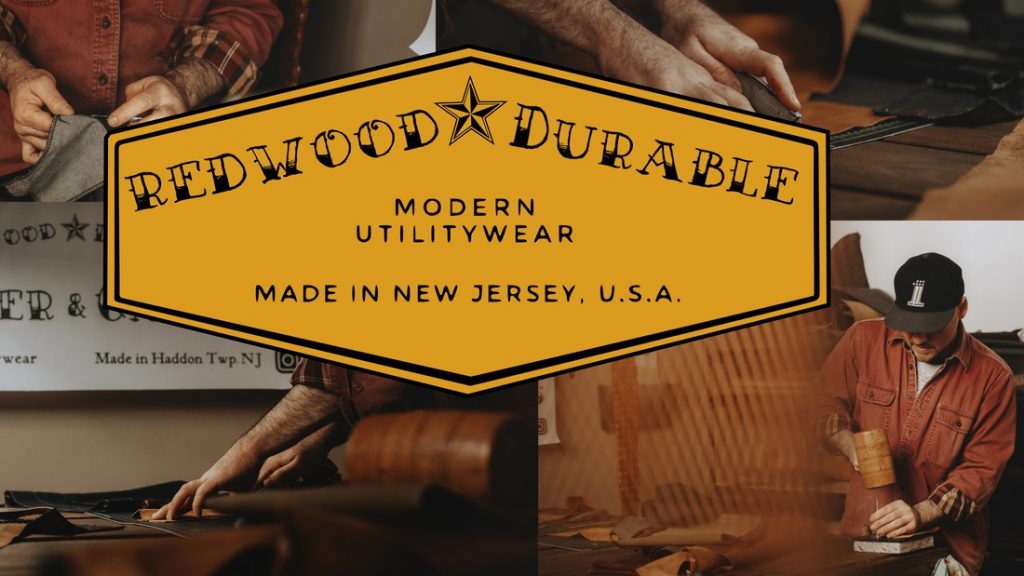 Josh creates durable waxed canvas and leather goods.
https://www.redwooddurable.com/
Credit cards; Cash
---
Elizabeth Peyton Creations
Vendor Information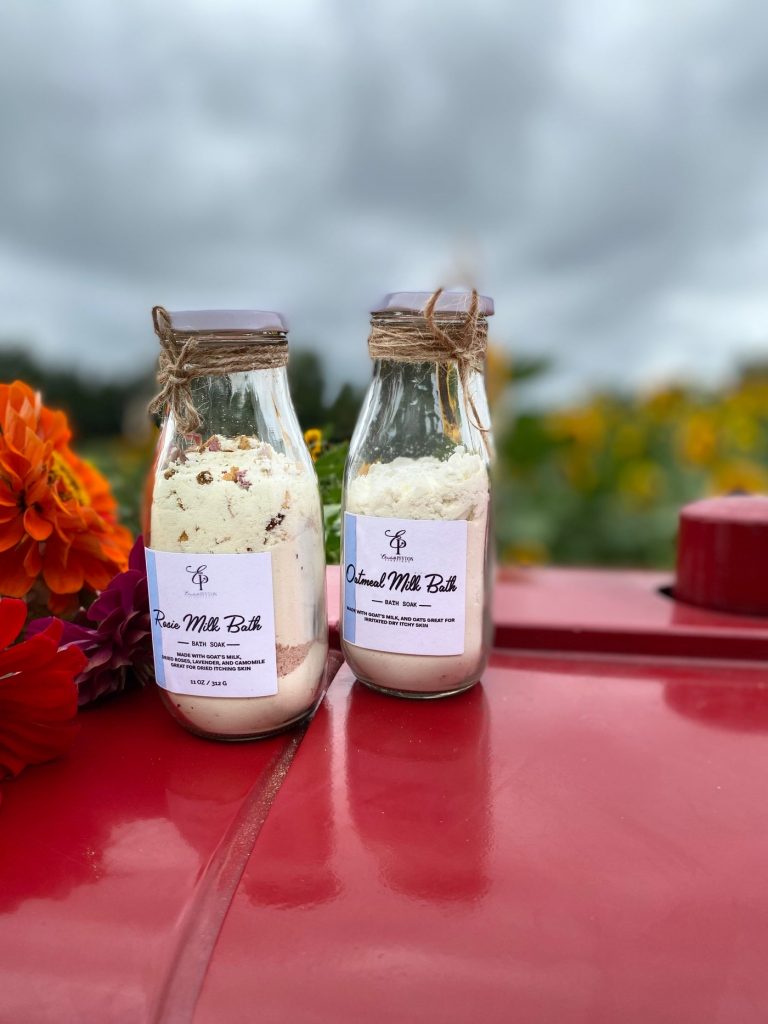 An all natural and organic skin care line…no harsh chemicals or any chemical preservatives…and the products are scented using essential oils and some using real fruits and some veggies to help with color and extra vitamins for your skin. We love to think of our products as garden to body.
https://www.elizabethpeytoncreations.com
Credit cards; Cash
---
Jacqueline Schneider Art
Vendor Information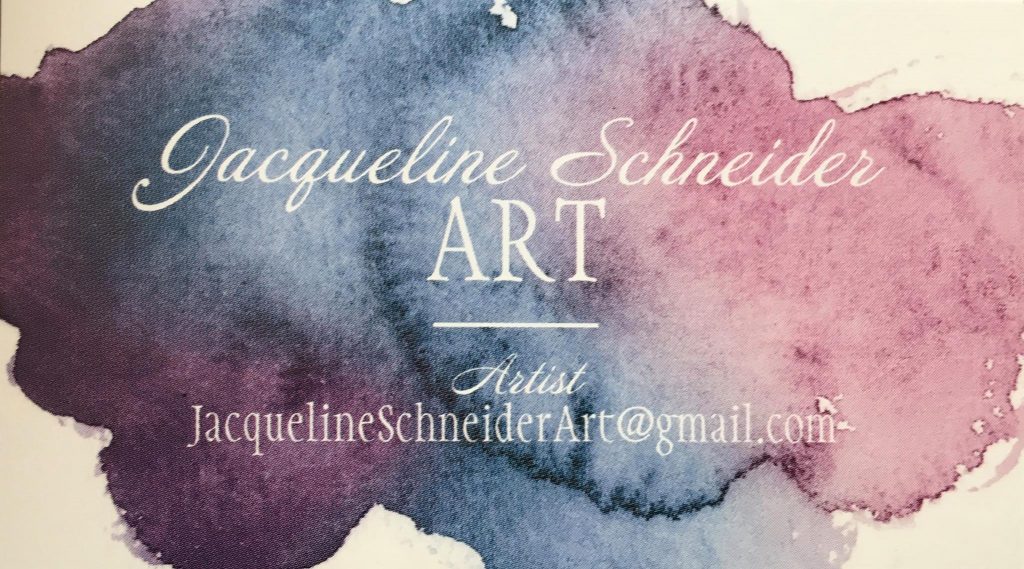 Jacqueline Schneider is a local artist from East Falls who creates original artwork. She does original paintings and canvas prints as well as handmade crafts which include hand-beaded earrings; hand-knit scarves; and small-batch, all-natural soy wax candle
https://www.facebook.com/JacquelineSchneiderArt/
Credit cards; Checks; Venmo; Cash
---
7 Fruits Raw Treats LLC
Vendor Information

Fruits Raw Treats LLC specializes in creating raw vegan gourmet desserts that are delightful to the palate. Fresh fruits, nuts, superfoods and spices are used to bring flavor and create decadent harmony to the tastebuds. Their pairings include cinnamon rolls, brownies, cheesecakes, cookies and cakes.
⏰ pre-order deadline: Thursday by 5:00PM
Facebook; Instagram; Online order form
zphillips@7fruitsrawtreats.com — Include pick up location as Pretzel Park Farmers Market in your email
Credit cards; Cash
---
Claus Monet
Vendor Information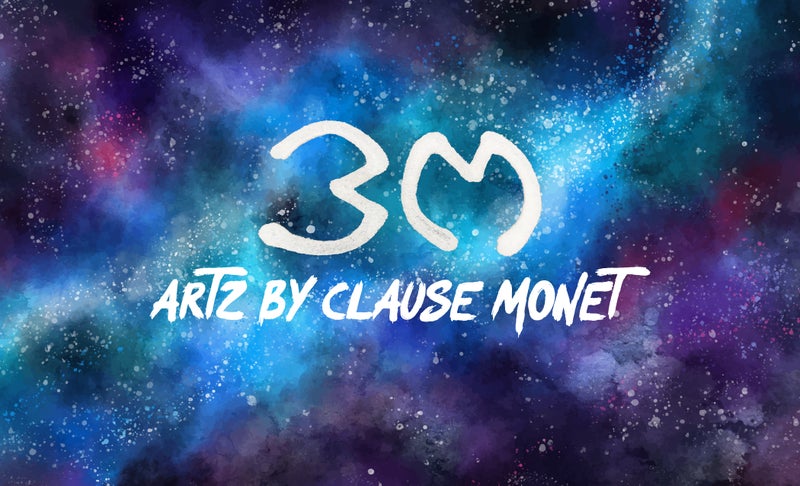 Clause Monet was trained in fine art as well as visual effects and motion graphics by renowned professors and industry professionals at the Art Institute of Philadelphia. Clause has elevated the artistic experience by allowing his audience to engage with his artwork & to provide a new level of entertainment by incorporating technological advancements with his artistic creativity to provide surreal & immersive experiences. He has produced 2 vastly different yet wildly popular series: Photographic Watercolors (original photography then painted digitally as watercolors) & Cosmic Creations (dual-tone pieces which are stereoscopic or 3D artwork by design & some are animated through an Augmented Reality app).

http://www.clausemonet.art
Credit cards; Cash (exact change only); Venmo; CashApp; PayPal
---
Fifth of a Farm Creations
Vendor Information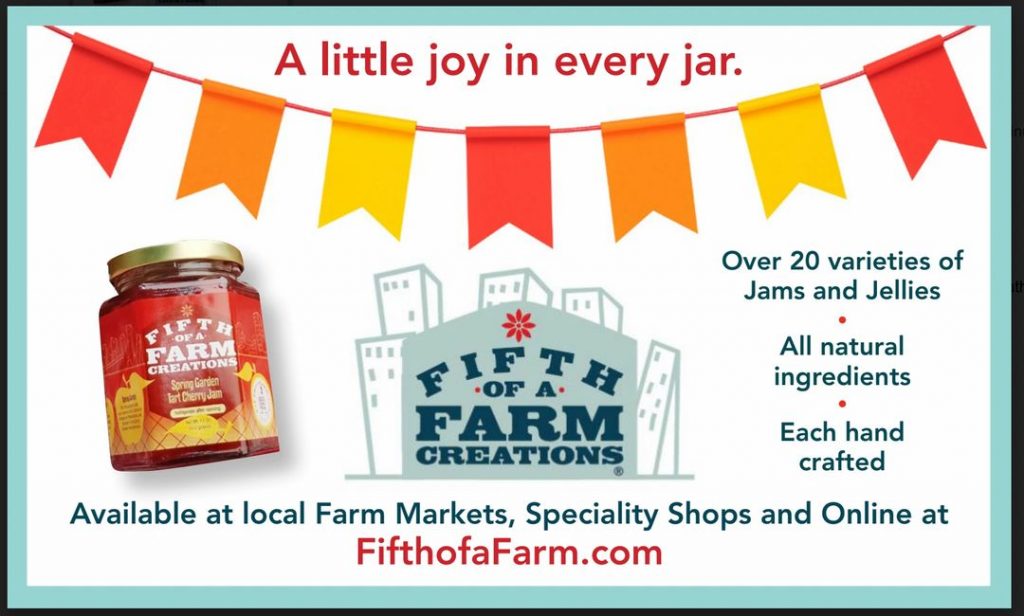 Fifth of a Farm Creations is a family owned and operated business located in Philadelphia. All of their jams and jellies are hand crafted in small batches using all natural ingredients.
Need a gift for someone? Don't stress! Fifth of a Farm Creations is here to save the day! Fifth of a Farm Creations gift baskets make the perfect gift. A delectable assortment of jams, jellies, and gourmet food items arrive in a personalized basket, wrapped in a cellophane bag and tied with a ribbon.
⏰ pre-order deadline: 12 noon Friday of the market week; Use shipping option "pickup at Pretzel park Farmers Market"
http://www.fifthofafarm.com/
267-566-0490 (questions) Credit cards; Cash
---
Hundeglück, Off the Leash Dog Treats
Vendor Information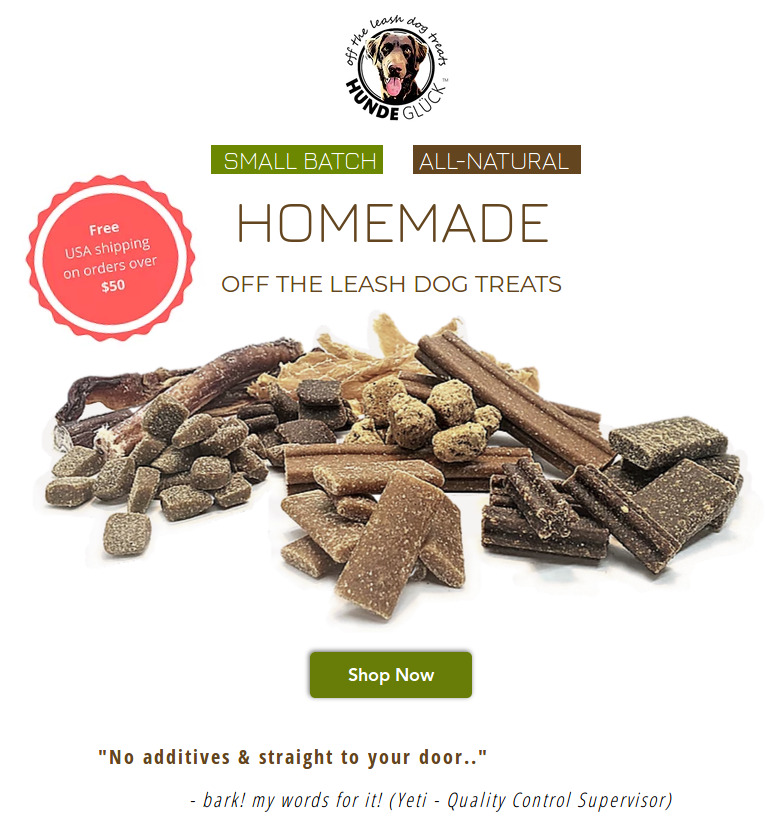 Hundeglück provides the most delicious all-natural gourmet dog treats that your pooches are sure to love. Freshly baked in their kitchen, these treats are full of the flavors dogs go wild about. Fresh, natural, chemical-free products are selected for each treat.
https://www.hundegluck.com
https://www.facebook.com/hundegluck
802-282-3946
Credit cards; Cash
---
Kouklet Brazilian Bakehouse
Vendor Information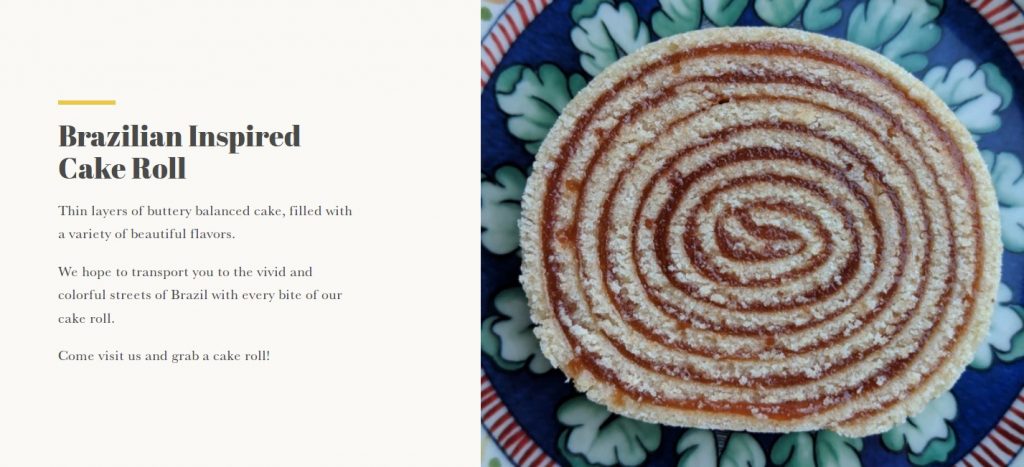 Kouklet Brazilian Bakehouse specializes in Brazilian baked goods. They will be bringing the following: cake (banana, molasses & walnut; cocoa & coconut); mini cake loaves (corn & guava; coconut & peach); coffee cake (apricot & Dulce de Leche); molasses sticky buns; coconut rolls; breads (corn & honey; classico rustica; Yucca brioche rolls; tapioca & flaxseed [gf]; açaí & blueberry); and handpies (ham, cheese & sungold tomatoes; marinated summer squash & goat cheese).
⏰ pre-order deadline: Thursday by 8 PM
http://www.kouklet.com
oi@kouklet.com or text: (929)292-0534. Include pickup location as Pretzel Park Farmers Market in your email or text.
Credit cards only
---
Working Class Coffee — Philadelphia, PA
Vendor Information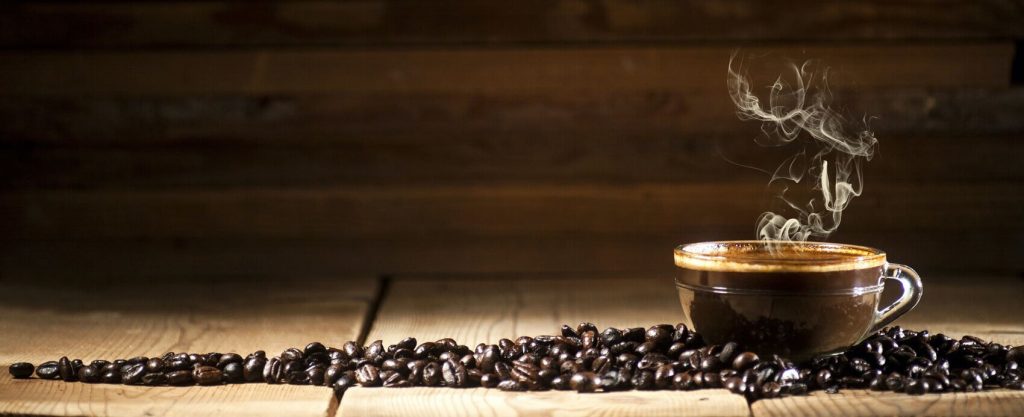 While Derick, the owner, roasts satisfying coffee, he donates 10% of his profit from every sale to his non-profit partners to battle poverty. He'll be selling hot coffee and bagged coffee.
https://www.workingclass.coffee/
derick@workingclass.coffee
Credit cards; Cash
---
BookGrrl Bindery — Collingswood, NJ
Vendor Information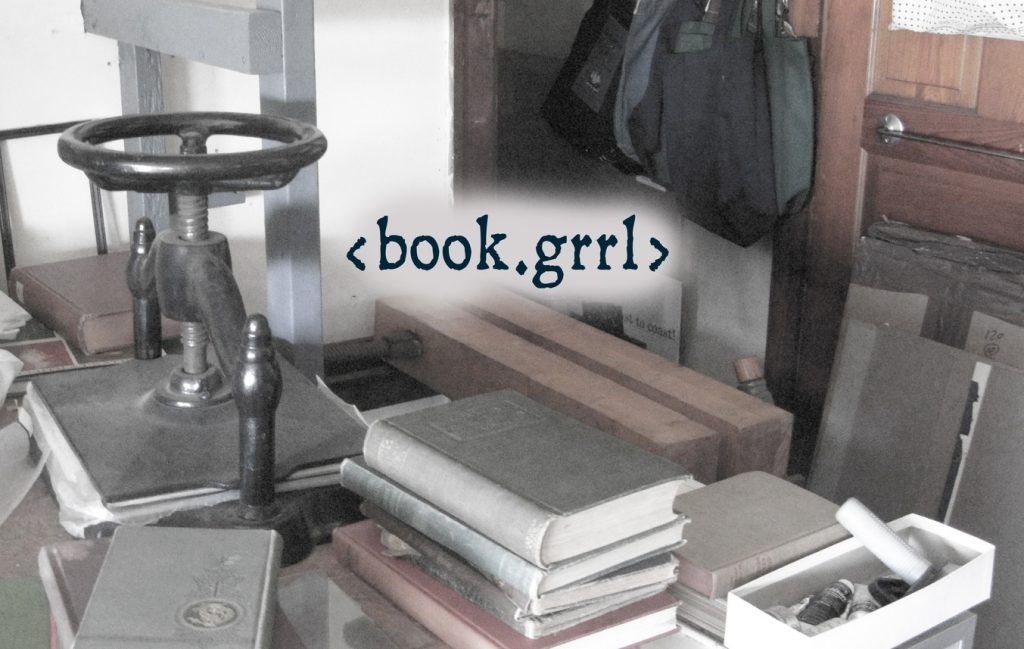 Sophy DiPinto is a visual artist who uses old, unwanted books as her main material and re-inagines and reforms them into journals, sketchbooks, boxes, and iPad covers.
http://www.book-grrl.com/
Credit cards; Cash
---
Cactus Point Creations — Philadelphia (Roxborough), PA (occasional)
Vendor Information

Local designer originally from Manayunk who makes handmade jewelry that ranges from exquisite bracelets, necklaces, earrings and more. The style ranges from elegant crystal beads to an everyday Bohemian look. Customized jewelry could be created to your preference.

Facebook
Cash; Venmo
---
Moishe's Pickles & Sours
Vendor Information
New York Kosher pickles and sours. This week's offerings: pineapple, mango, beets, turnips, marinated mushrooms, olives, green tomatoes, new pickles, half sours, and more. Pickles on a stick: $3!
Facebook
Credit cards; Cash
---
Astral Twins
Vendor Information
Edwin and Kate sell vintage clothing (jackets, sweaters, shirts and hats). They also sell glassware and mugs, music cassette tapes and music & movie posters.
Cash, Venmo, Zelle & CashApp
---
Emaye Design
Vendor Information
Mina and Abbie are Architectural Designers who love to explore their passion for design and craftsmanship by mixing modern methods of construction and technology with natural materials to create distinctive pieces of jewelry. 10% of sales is donated to Laurel House, a local women's shelter.
https://www.emayedesign.com/; Instagram
Credit cards; Cash
---
P.S. Designs
Vendor Information
Mina and Abbie are Architectural Designers who love to explore their passion for design and craftsmanship by mixing modern methods of construction and technology with natural materials to create distinctive pieces of jewelry. 10% of sales is donated to Laurel House, a local women's shelter.
http://designingbyps.com/
Venmo; Cash
---
Fussy Cutting Quilt Shop
Vendor Information
In addition to quilts for adults, toddlers and babies, Jordyn also creates a number of eco friendly items including Beeswax Food Wraps, Reusable Make Up Removers, Reusable Paper Towels and Wipes, and Reusable Sandwich and Snack bags
⏰ pre-order deadline: Friday by 12 Noon
thefussycuttingquiltshop.com
ETSY: fussycutting — A variety of Baby items including Burp Cloths, Blankets, Bibs, and Teething Rings can be preordered on her Etsy — Just use the code PorchPickup at checkout and include the Pretzel Park Farmers Market in the comments section.
Facebook: fussycutting
fussycutting@gmail.com
Credit and Debit cards; Cash
---
Shay Beads
Vendor Information
Shana (Shay) has been in the jewelry industry for more than 10 years and has an extensive knowledge of gemology and precious metals. Since 2015 she runs her business with her husband Luke. They have joyfully and lovingly handcrafted their signature expandable beaded bangles, dainty earrings, chain link bracelets/anklets, and hand stamped necklaces. Although jewelry is Shay's passion, she also holds a license as a certified Esthetician and has personally developed high quality, organic facial skincare products.
https://www.shaybeads.com>
Cash, Credit cards
---
Spiral Bookcase
Vendor Information
The Spiral Bookcase has moved their sidewalk shop and curbside pickup to the Pretzel Park Farmers Market as of August 15th! Customers can shop a curated selection of books, both used and new, plus locally-made gifts like candles and soap.
⏰ pre-order deadline: Friday by 12 Noon
http://spiralbookcase.com — Select "local pickup" at checkout and your new reads will be ready for pickup during the market!
Credit cards; Cash
---
Wanderlust Attire
Vendor Information
Melissa McGowen makes handmade clothing, face masks and jewelry.
https://www.etsy.com/shop/wanderlustattire
mellissa2@gmail.com
Cash, Venmo, PayPal, Cash app
---
White Room Productions
Vendor Information
Jake White creates paintings.
https://www.etsy.com/shop/WhiteRoomProductions
WhiteroomproductionsJW@gmail.com (questions)
Cash, Venmo, PayPal, Cash app